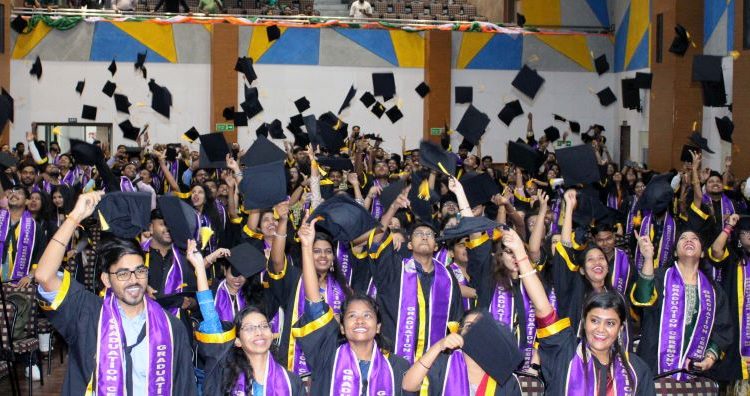 SOA Graduation Ceremony: Engineering Post-Graduate & M.Tech Students Receive Certificates
Bhubaneswar: On the second day of graduation ceremony, it was the turn of post-graduate and M Tech students of Institute of Technical Education and Research (ITER), faculty of engineering and technology of Siksha 'O' Anusandhan (SOA), to receive their degrees on successful completion of their courses.
Students who had studied M Tech in Civil engineering, Electrical engineering and Computer Science engineering, as well as those who pursued courses in Mathematics, Chemistry and Computer Application (BCA and MCA) received their certificates from SOA Vice-Chancellor Prof. Pradipta Kumar Nanda, who was the chief guest.
Prof. Nanda, who wished the students a bright future, said that the university programmes were rooted to quality education and research as the SOA aims to get included in the Multidisciplinary Education and Research University (MERU) category as propounded by National Education Policy (NEP).
The Vice-Chancellor said the students can pursue research in any institution of the university.
Also present at the programme were ITER Dean Prof. Pradip Kumar Sahu, Additional Dean (Student Affairs) Prof. Renu Sharma, SOA Pro-Chancellor Prof. Sitikantha Mishra, Controller of Examination Prof. Manjula Das and heads of different departments.