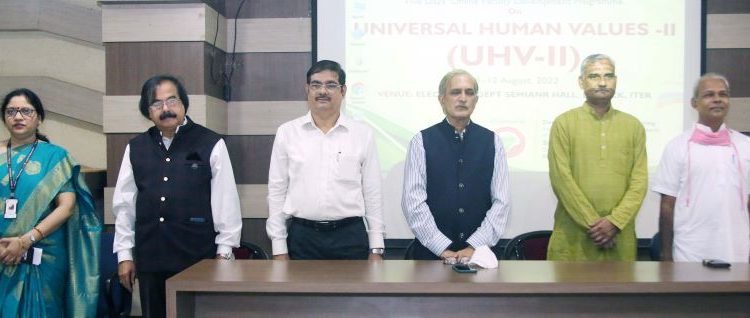 SOA's Faculty Development Programme: Education Never Complete Without Human Values, Says Vice Chancellor
Bhubaneswar: Education is never complete until a person is inculcated with human values, speakers said at a five-day offline Faculty Development Programme on Universal Human Values, which began at Siksha 'O' Anusandhan (SOA) on Monday.
"Human values cannot be explained in one or two lectures, it is a lifelong journey as it pervades every sphere of life," Prof. (Dr) Ashok Kumar Mahapatra, SOA Vice-Chancellor, said while addressing the inaugural function.
Ninety faculty members from different parts of India are participating in the programme organized by the Department of Electrical Engineering at Institute of Technical Education and Research (ITER), faculty of engineering of SOA, and sponsored by All India Council for Technical Education (AICTE).
Prof. (Dr) Mahapatra said education is meant for the development of humanity with the objective of attaining 'moksha', but today most people believe that it's a competition for high marks, certificates and good career.
"If India was hailed as 'Viswaguru' in the past, it was because of its focus on human values," he said.
"Your body is the temple of God, if you peep inside you'll realize who you are… we are living an animal life not being bothered about the welfare of others and we are not conscious about it," he added.
Prof. (Dr) Pradipta Kumar Nanda, Pro-Vice Chancellor of SOA and Prof. (Dr) Sitikantha Mishra, Dean-cum-Advisor of SOA's faculty of Hospitality and Tourism Management, said attaining human values should be a life long journey and a need for every human being.
Prof. (Dr) Mishra said though it was known that the religious scriptures contained great knowledge and wisdom, people were loathe to practise it.
"What use is such knowledge if not practised?" he questioned.