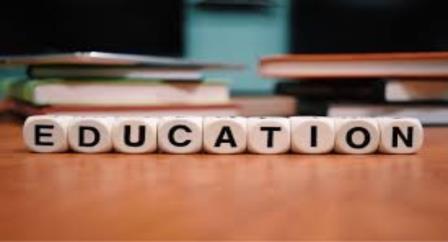 Successful Implementation Of NEP 2020 Will Lead To True Independence
NEP 2020 is the new tool which will change India forever and liberate young minds, who constitute most of India today. 1947, 1991 and 2020 are the three milestones in the timeline of this nation which have shaped the lives of India more directly and the life of the globe, directly.
NEP is a tool which needs to be implemented as planned. Otherwise, it would remain a smart tool. Tool needs to be used. It is expected to usher in unprecedented flexibility in our education programs, liberalise the career choices and completely change the face of our education eco system.
I sincerely believe that with the introduction of the innovative approach, the new templates and wider options towards work and life, the rote system will be done away with. The brave introduction of experiential learning is going to be the differentiator.
Under NEP, NISHTHA (National Initiative for School Heads and Teachers Holistic Advancement), which is arguably the world's largest teachers' training programme of its kind, will motivate and equip teachers to encourage and foster critical thinking in students.
This is an unprecedented reform in teachers' capacities and pedagogy delivery. So far teachers are one of the worst neglected in our country. While there was regular thinking about the outcomes of the children's education, not enough attention was given to the teachers' upgradation in competencies and their exposure to newer teaching and guiding methods and tools.
NEP 2020 sets a new agenda for the country. Bharat will shift from an education policy whose focus was on primary school system through 'operation blackboard' to a skill-oriented education. This way the education would contribute 'tangibly' to the economy of the country.
This change has been in accordance with the changing global demands. NEP 2020 now aims to make our education more globally apt, suitable and need based. The move towards a more liberal approach has the potential to positively impact the psyche of the coming generation and will strengthen the building blocks of the country.
Unfortunately, on the provider's side, the teachers' presence, mostly till the secondary levels had almost been shadowy and they have been historically made to get involved in activities, other than teaching related. NEP looks at refurbishing their identities and bringing back the lost eminence of teachers. Teachers build the nation and NEP aims at according them, the due respect.
I am sure by 2035 we would have more students and also faculty from underrepresented sections, minority community education institutes, foraying contribution to innovations in the true sense.
NEP augments Atmanirbhar Bharat by ensuring quality, quantity and diversity in skill building. We are going to introduce vocational courses for children and relieve the school students of the "bagful of rote days" in school.
NISHTHA would help the entire eco system meet the growing and multifarious requirements of the young minds. The teachers will be sensitised and will develop their skills on various aspects related to Learning Outcomes, Competency Based Learning and Testing, Learner-focused Pedagogy, School Safety and Security, Personal-social qualities, and Inclusive Education.
In the immediate next two decades, digital learning for students and ICT readiness of teachers will be as necessary as rudimentary alphabets. Unavoidable. Teachers, under NISHTHA should get awareness on ICT in teaching-learning including Artificial Intelligence, Health and well-being including yoga, Initiatives in School Education including library, eco club, youth club, kitchen garden, School Leadership qualities, Environmental Concerns, Pre-school, Pre-vocational Education and School Based Assessment in a joyful learning manner.
So, while the teaching sector would get much more quality-centric and contemporary, their diversity will be both in specialisation and also in generalisation. Teaching as a profession would regain its lost glory and would prove much more lucrative (legitimately).
The combination of skilling with theory will open avenues to young minds right from school level to skill themselves through vocational courses. But I am also equally hopeful that this will develop a cadre of highly skilled teachers and the cascading effect will show in a short time because the policy is a conscious step to transform India into a knowledge hub.
There is an ideal blend of the ethos of Indian philosophy, and sustainable development goals in the proposed curriculum at the undergraduate level. RTE with Inclusive education right from foundation till the professional stage will be Bharat's asset in the times to come.
NEP allows complete flexibility to the students by offering the exit-re-entry option in HEIs, credit transfer across universities to find the compatibility and according all streams equal weightage. Young minds do not have to suffer any more in rigid compartmentalisation. Similar to the Ivy League and reputed global institutions, NEP opens up vistas for the Universities and encourages fundraise from corporates and governments on the basis of research work and innovations.
The faculty would now be accessing much more avenues and opportunities to do wide range of research work, innovations and breakthrough patents.
The Policy brings much-awaited reforms and regulatory framework which will meet the needs of a 21st century 'New India' and create a bright, fertile and energetic environment. Teachers would get remarkable opportunities to build their capacities at world levels.
Students would experience a complete change in learning environment, but so would also the teachers and faculty members. While talking about the students let's not forget our revered teachers. The time has come for them to go global. Our teachers should be guiding world education.
The first phase of teachers' trainings, under NISHTHA, will be conducted directly by 33120 Key Resource Persons (KRPs) and State Resource Persons (SRP). They would be identified by the State and UTs. The resource persons would be trained by 120 National Resource Persons chosen from National Council of Educational Research and Training (NCERT), National Institute of Educational Planning and Administration (NIEPA), KVS, NVS, CBSE and Non-Government Organisations.
This rigour is expected to build the capacities of around 42 lakh participants covering all teachers and Heads of Schools at the elementary level in all government schools, faculty members of State Councils of Educational Research and Training (SCERTs), District Institutes of Education and Training (DIETs) as well as BRC (Block Resource Coordinators) and CRC (Cluster Resource Coordinators) in all states and UTs. Let us help NEP create new India.
If this is not nation building, what is?
(The writer is a Delhi-based columnist for Education Bytes)