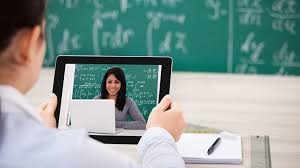 These Are The 5 Ways To Make Online Mode Relevant To Higher Education
Ranchi: In a hope that COVID-19 would be gone from the country, schools were closed when the number of coronavirus confirmed cases were fairly less in the country. However, as the situation worsened, educational institutions started switching to alternatives, including online education. Here is how Higher Education Institutions (HEIs) are digitally transforming themselves to provide better learning to students via online teaching.
There has been a complete paradigm shift and transition in the way teachers have been teaching. The transition from traditional methods to online mode has been hard to adapt to. Moreover, this was done irrespective of their age and teaching experience.
At this time, different technology came handy like Microsoft Teams, Google Meet, Zoom and several others. From holding classes to conducting exams, all are being done via online mode.
Even though, a lot is being done to provide maximum help to keep education in continuation, some students have been lacking due to absence of digital devices and strong internet connections. Moreover, the switch has been difficult for students as well, especially, psychologically.
Apart from these, engaging students actively has been one of the biggest challenges for teachers online. There have been occasions when students have been known to creating nuisance and obscene too, to disturb the teacher. In addition to this, sitting for hours in front of gadgets has resulted in growing anxiety and irritation, plus no physical interaction or engagement with peers.
Difficulty in adapting to technology, lack of required infrastructure, digital divide on both ends has only added to the challenge.
According to an India Today report, here are some steps that need to be taken to make online education more relevant in higher education.
1. Teachers need to engage students for which they can use pre and post classroom activities using Learning Management System (LMS). Making use of Team Based Learning (TBL), Open Education Resources (OERs), discussion forums can make classroom experience interesting.
2. Teachers have been heavily using technology for presentations and other class related activities. It is important that they are given some sort of training to efficiently utilise them to make the most of it.
3. Teachers who teach skill-oriented courses need to use software and simulations to explain the concepts. One has to understand they will face certain challenges. However, they should be helped and trained as far as possible.
4. Investments need to be made in creating virtual labs, technology upgradation and online delivery platforms. Authorities shall not run away from this.
5. Stronger internet connectivity is of utmost importance. Although the internet penetration rate in India is more than 50%, still some rural areas are deprived of stable internet connectivity. There is an urgent need to ensure internet access to rural areas of the country.
Even though education sector has been hit hard, attempts are being made to normalise the situation. Government has been aiding in the task through classroom channels, online resources, however, teachers now need to step up and make use of interactive approaches. The coronavirus situation in the country doesn't seem to improve and it might take a longer than expected for things to become normal again. Until then, all possibilities have to be explored to keep studying and teaching.