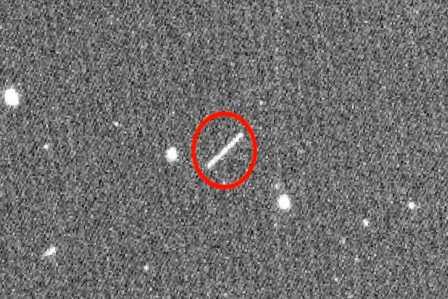 Two IIT Bombay Students Discovered Asteroid That Flew Closest To Earth
Mumbai: Two students from Indian Institute Of Technology, IIT Bombay discovered an SUV-sized asteroid known to have flown closest past Earth this week.
On August 16, the asteroid passed 2,950 km above the southern Indian Ocean. The asteroid measured roughly 10 to 20 feet across, posed no treat to Earth due to its small size. In case it hit the Earth, it would have turned into a fireball and broken up in the planet's atmosphere.
IIT Bombay students Kunal Deshmukh and Kritti Sharma, working on a research project, discovered this object while scanning through the data from the Zwicky Transient Facility (ZTF) — a robotic sky-scanning survey camera in California, reported The Print.
The asteroid (2020 QG) is now the closest known asteroid to fly by Earth without impacting the planet, an IIT Bombay press release said.
The last known record-holder is 2011 CQ1, discovered by the Catalina Sky Survey in 2011, which passed above Earth about 2,500 km higher than 2020 QG.
"The data looked like all other Near Earth asteroids we have seen so far," said Kunal, final year student of department of Metallurgy and Material Science at IIT Bombay.
The International Astronomical Union Minor Planet Center studied the ZTF report and found the asteroid very close to Earth.
Kritti, a third year student of mechanical engineering, said that making a discovery like this so early in her research project was beyond what she had ever imagined.
Kritti and Kunal are being advised by their professor Varun Bhalerao who said they were excited about the next phase in their study.
ZTF is funded by the National Science Foundation and other collaborations. Under the project, they scan the entire norther sky every three nights in search of supernovas, erupting stars and other objects that otherwise change or move in the sky.