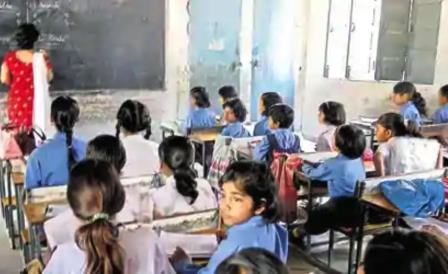 RepresentativeImage
New Delhi: The Union Cabinet on Wednesday gave its nod to a World Bank-aided scheme, with a project cost of Rs 5,718 crore, to set up a national assessment centre which will help six states, including Odisha, to improve learning and assessment in schools.
The Ministry of Education (MoE) will start a PAREKH, an assessment centre that will set standards for the 60-odd examination boards in the country through the STARS (Strengthening Teaching-Learning and Results for States) project.
The ministry stated that the Indian states that will get benefits from the STARS project are Odisha, Himachal Pradesh, Rajasthan, Maharashtra, Madhya Pradesh and Kerala. It will help the students in improving basic reading and math skills.
The MoE stated, "The STARS project is directed at strengthening the government-managed school education system that primarily caters to the educational needs of girls and students from marginalized groups. The program covers many key areas: access and retention; Right to Education entitlements; quality interventions; teacher education; gender and equity; inclusive education; entitlements (uniforms, textbooks, scholarships, etc); upgradation of the learning environment."