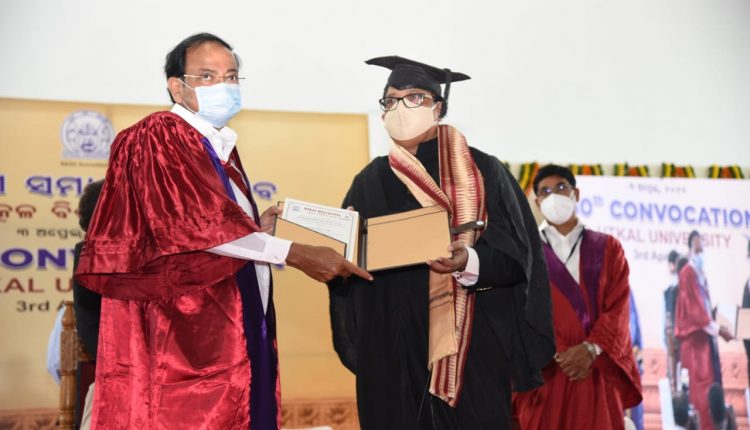 Utkal University Convocation: 5 Eminent Odisha Personalities Conferred With Honorary Degrees
Bhubaneswar: Vice President M Venkaiah Naidu conferred the degree of Honoris Causa (Doctor of  Letters – D.Litt) on five eminent personalities at the 50th annual convocation of the Utkal University in the Odisha capital on Saturday.
Reserve Bank of India (RBI) Governor Shaktikanta Das, Comptroller and Auditor General of India and chairman of the panel of external auditors of the United Nations Girish Chandra Murmu, Orissa High Court Judge Justice Sanju Panda, Bhabha Atomic Research Centre (BARC) director Ajit Kumar Mohanty and Odisha Adarsha Vidyalaya Sangathan (OAVS) advisor Bijaya Sahoo were awarded the honorary degree.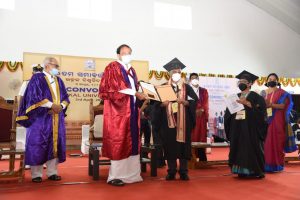 The university will also award PhD degrees to 41 scholars and gold medals to 90 students.
Amid the COVID-19 cases surge in the state, the varsity authorities have limited the guests and the awardees to a maximum of 200.
Participants with Covid-19 negative report are allowed to attend the event.
ALSO READ: Utkal University Convocation: Vice-Prez Venkaiah Naidu Highlights Odisha's Glorious Tradition &…