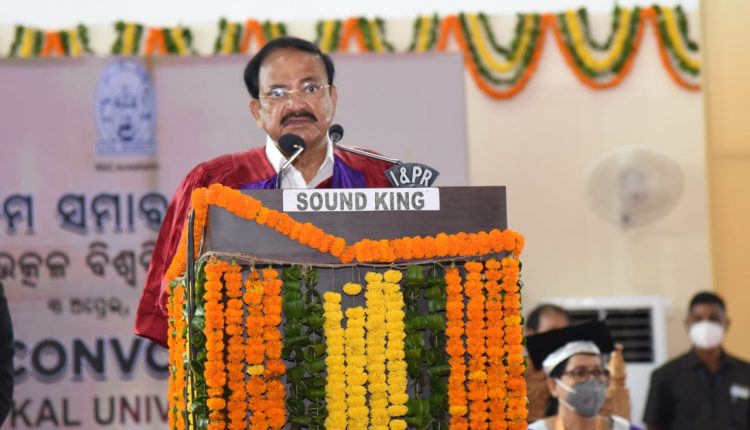 New Delhi: Vice President M Venkaiah Naidu has lauded the 14 engineering colleges across eight states for their decision to offer courses in regional languages and urged more institutions, particularly those imparting technical and professional studies, to follow suit.
Naidu affirmed that providing courses in the regional languages will serve as a boon to the students. "It is my desire to see the day when all vocational and professional courses like engineering, medicine and law are taught in mother languages," the Vice-President was quoted as saying in a PIB release on Wednesday.
In a Facebook post titled 'Engineering courses in mother language—A step in the right direction', posted in 11 Indian languages on Wednesday, the Vice-President expressed his happiness over the decision of the All India Council for Technical Education (AICTE) to permit BTech programmes in 11 native languages—Hindi, Marathi, Tamil, Telugu, Kannada, Gujarati, Malayalam, Bengali, Assamese, Punjabi and Odia.
He welcomed the decision of 14 engineering colleges across eight states for offering regional languages in select branches from the new academic year. "I strongly believe that it is a step in the right direction," he said.
"To understand a subject in another language, one has to first learn and master that language, which needs a lot of effort. However, this is not the case while learning in one's mother tongue," Naidu added.
"Our linguistic diversity is one of the cornerstones of our rich cultural heritage. Our mother language or our native language is very special to us, as we share an umbilical cord relationship with it," he highlighted India's linguistic and cultural heritage.
ALSO READ: VP Venkaiah Naidu To Inaugurate World Universities Summit 2021