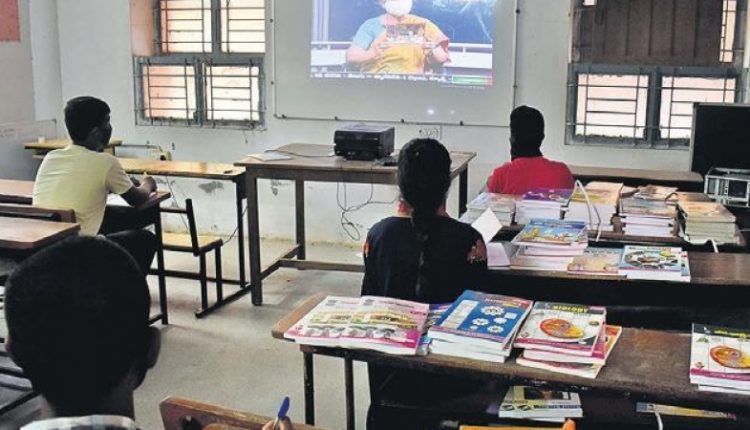 Hyderabad: The academic year in Telangana commenced online on Tuesday, September 1.
Education Department's digital lessons for kindergarteners to post-graduate students were broadcast on T-SAT Vidya, Nipuna, Doordarshan Saptagiri and Doordarshanan Yadagiri.
"T-SAT's channels can be viewed on all digital platforms and local cable networks in the State. They can also be accessed on Airtel's XStream app," CEO of T-SAT R Shailesh Reddy said. "The channels are not available on other DTH services apart from Airtel as of yet, but we are trying to do our best to broadcast the lessons on a wider scale through the Internet," he added.
"All the videos, particularly the ones for primary school children, are not being uploaded on YouTube. But they can be watched live," Reddy said.
According to the CEO, the T-SAT app had over two lakh constant viewers from 9 am to 4 pm on Tuesday alone. "The content broadcast live on Tuesday was for students of Classes V to X. Peak viewership was observed in the early hours of the same day. Users watched 11,75,921 videos in a single day in different sessions," he said.
The app witnessed around 30,000 downloads in one day with the peak-hour real-time users' figure reaching 1,56,658. More than 45,000 people subscribed to its official channel on YouTube. The total number of subscribers reached 4.6 lakh.