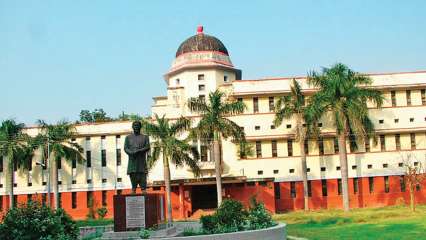 Visva-Bharati Aimed To Free India's Education System, Says PM Modi
Bolpur: Gurudev Rabindranath Tagore developed a system of education at Visva-Bharati University to free and modernise India's education system from the shackles of subordination, Prime Minister Narendra Modi said at the convocation ceremony of the varsity via video conference on Friday.
The Prime Minister said Tagore believed that we have to discover ourselves among the varied Ideologies and differences. He said that Gurudev used to be proud of Bengal but at the same time, he was equally proud of India's diversity. And it was due to Gurudev's vision that humanity thrives under the open sky of Shantiniketan. He praised Visva Bharati as an unending sea of ​​knowledge in itself, the foundation of which was laid for experience-based education, a PIB release quoted the PM as saying.
According to PM Modi, the new National Education Policy (NEP 2020) implemented across the country also aims to free Indian education from the older shackles and provide the students the freedom to showcase their talent, the release said.
"The new National Education Policy is a major step towards Atmanirbhar Bharat. It gives strength to research and innovation," the PM said.
PM Modi said that the Union Budget of 2021, the government, through the National Research Foundation has proposed to spend Rs 50 thousand crores over the period of 5 years in the field of research-based studies.
However, he added that making a self-reliant India is not possible without empowering the daughters of the country, and added that "in NEP 2020, the government has made provision for Gender Inclusion Fund to empower girls."
West Bengal Governor Jagdeep Dhankhar, also part of the convocation ceremony, said "the New Education Policy will ensure our journey to becoming 'Vishwa-guru'. The policy is turning out to be a gamechanger in much-needed education reforms."
ALSO READ: PM To Address Convocation Of Visva Bharati Tomorrow