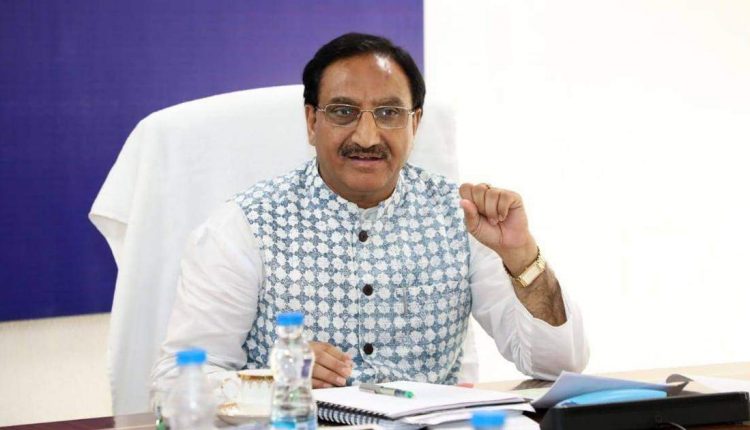 Zero Academic Year Will Cause Tremendous Loss To Students: Education Minister On JEE & NEET Exams
New Delhi: Education Minister Ramesh Pokhriyal Nishank has come ahead to talk about the government's decision to hold the National Eligibility cum Entrance Test (NEET) and Joint Entrance Examination (JEE-Main) in September amid this pandemic.
The Centre has faced vehement protests from students, teachers, politicians and activists for its decision to conduct NEET, JEE Main 2020 exams amid COVID-19 pandemic. Speaking about it, according to a Hindustan Times report, the minister said, "I request that in the interest of the students' career we should rise above the political considerations as it pains to see that education is becoming politicised."
"I would like to share that, a total of 7.41 lakh candidates out of 8.58 lakh appearing for JEE have downloaded admit cards. Only 332 candidates have requested for change of their centre cities, which are being considered positively. In reference to NEET, a total of 6.84 lakh candidates (out of a total of 15.97 lakh) have downloaded the admit cards in the first five hours," the minister informed.
Talking about the agony of some students that the government isn't being considerate to such an unprecedented situation, he said, "I feel that this government is very empathetic and considerate to the cause of the students. An academic career is very important, and a zero academic year will cause tremendous loss to the students. Every day, I get innumerable emails from the silent majority who say that they are under stress and preparing for exams for the last two to three years and that they don't want a zero academic year. My request to all parents and students is to have faith in us about the safety of the examination centres."
Also, sharing about the infrastructural safety measures for the conduct of the exams, he said, "In the best interest of students, NTA has ensured that more than 99% candidates get their first choice of centre and cities in of these examinations. The number of centres has been increased from 570 to 660 (in case of JEE Main) and 2,546 to 3,843 (in case of NEET). In the case of JEE Main, the number of shifts has been increased from the earlier 8 to 12, and the number of candidates per shift has been reduced from earlier 1.32 lakh to 85,000.