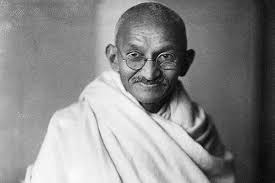 150th Gandhi Jayanti: Central University Of Odisha To Organize Week-Long Programme
Koraput: To commemorate the 150th birth anniversary of Mahatma Gandhi, the Central University of Odisha (CUO) will be organizing a film exhibition, essay competition and an international webinar focusing on the life and philosophy of Gandhi.
The virtual film exhibition got underway on Saturday and will continue till October 2. Seven best documentaries on Gandhiji are being exhibited online for students, faculty and staff members of the university.
An international webinar on 'Strategic Importance of Gandhian Thought for Atmanirbhar Bharat' will be held on October 2 from 4.30 pm.
Lord Bhikhu Chotalal Parekh, Member of House of Lords, UK, and a political scientist of eminence from London School of Economics will be the key speakers at the webinar.
Futurist and writer Charu Dutta Panigrahi will moderate the discussion, while the webinar will be coordinated by Prof. P. Durgaprasad and Dr Ramendra Kumar Parhi.
The theme for essay competition is 'Gandhiji's Thoughts and National Education Policy 2020' and entries will be accepted in Odia, Hindi and English languages.
The winners will receive their prizes on October 2.