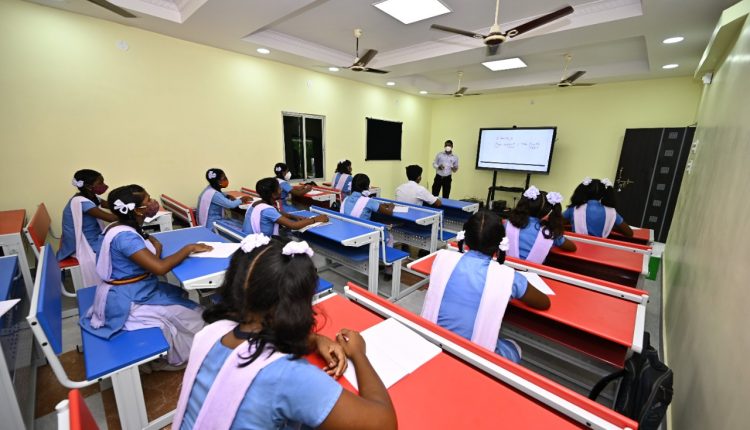 Bhubaneswar: Chief minister Naveen Patnaik dedicated 531 transformed schools in Odisha's 5 districts to the people on Friday,  the second day of the second phase of the intiative.
The transformed schools include 105 high schools in Dhenkanal district, 230 in Ganjam, 73 in Kandhamal, 73 in Nabarangpur, and 50 in Angul district. As many as 2,908 schools have undergone transformation during the 2nd phase of the state government's programme.
Addressing the students through video-conference on the occasion, the chief minister said the 5T School Transformation Programme has opened the opportunities for the students to explore their creative talent. It would also help develop their personality as future citizens, he added.
Speaking on significance of 5T transformation, he said technology, team work, time and transparency can ensure overall changes not only in schools but also the teachers and students.
While technology ensures smart classrooms, e-library, computers, modern laboratories, team work involves panchayat members, teachers, old students and school management in bringing the transformation.
Similarly, time guarantees that the project is completed by the deadline and transparency ensures that the works are done in knowledge of all stakeholders, Naveen said.
Ministers Bikram Keshari Arukha, Prafulla Mallik, deputy speaker Rajanikant Singh and legislators Angad Kanhar and Manohar Randhari also spoke on the occasion. Chief secretary Suresh Mahapatra and other senior officers were present in the programme which was coordinated by secretary (5T) to chief ministet VK Pandian.