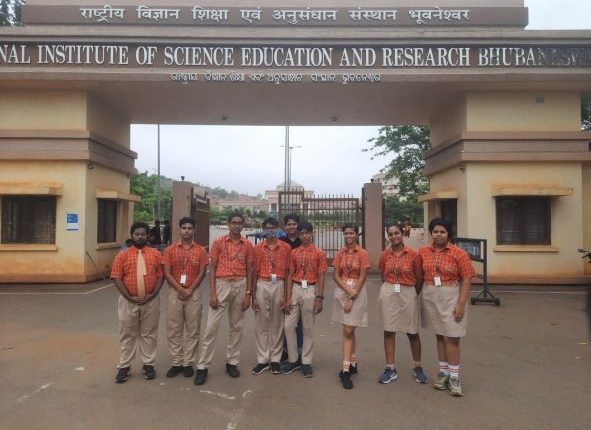 Bhubaneswar: In a first of its kind, SAI International Education Group started its innovative Internship Programme for students of Classes IX to XII from June 2.
It is the first-ever school level internship programme in eastern India, under which 103 students who opted for internship from SAI International School and SAI International Residential School have been placed at various organizations.
Students are doing a 10-day internship in companies such as National Institute of Science Education and Research(NISER), UNICEF, SPARC (IT firm), BATOI (IT firm), Institute of Life Sciences(ILS), iServeU (Fintech company), YOVANT (IT insurance service provider), PECUC (Centre for people's empowerment and sustainable development), BANGLABS (Design Studio).
Students, who have been assigned short-term projects based on their field of interest, will have to compile a project report within 10 days. These projects will help them develop leadership, critical thinking and problem-solving skills, communication, teamwork and creativity, that can come handy in their future career.
A brainchild of late Dr Bijaya Kumar Sahoo, Founder-Chairman of SAI International Education Group, SAI Internship Programme, is a beyond-school programme for shaping the future of Class IX to XII SAIoneers.
"SAI Internship Programme will enable our SAIoneers to be the trailblazers and take the future in their stride with confidence and come out as leaders. With hands-on practice, this programme will foster critical thinking, creativity, communication, and children will learn teamwork in a corporate structure", said SAI International Education Group Chairperson Dr Silpi Sahoo.
"The opportunity given by SAI International to learn about GIS and its Applications at SPARC India through the summer Internship programme has served as an outlet for my curiosity, making sure I learn outside the books, getting hands-on experience to further explore my interests in the field of Information Technology. The interesting field of GIS has opened my eyes to the new perspective of how maps, spatial data and satellite imagery can be all analysed together to discover qualities and obtain unique insights to the earth we all live in," said Class XII student Punit Subudhi, who is interning at SPARC.
Aryan Agarwal of Class X said that learning from experienced people has been a once-in-a-lifetime opportunity and highly informative.
"I have enjoyed the internship. So far, we have learned about different kinds of insurance and also discussed many exceptions and unique instances in insurance. We look forward to implementing these lessons in possible professions in the future. I would sincerely thank our school SAI International for giving us this marvellous opportunity at such a young age to be a part of an amazing organisation like YOVANT," he said.
Nikita Patra of Class XII was thankful for 'golden opportunity' and chose to spend time at ILS.
"I was assigned to the RNA lab headed by Dr Amaresh Panda. The lab is a wonderful environment to get a great experience about how a research team works. The research team has been kind enough to let me observe few of the minor procedures that take place in the lab daily," she said.