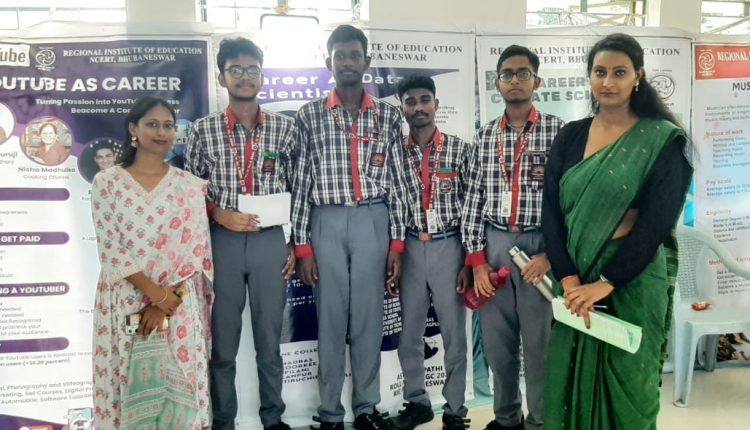 Bhubaneswar: As many as 48 emerging careers were showcased at the Career Exhibition organised by the Regional Institute of Education (RIE), NCERT, Bhubaneswar.
The two-day exhibition, held at Kendriya Vidyalaya No. 3 here on September 14 and 15, was aimed to enlighten students about the myriad of career choices available to them.
The exhibition featured a wide array of exhibits and presentations on different career paths, ranging from science and technology to arts and commerce to the students of different schools.
The event was inaugurated by chief guest Prof. PC Agarwal, Principal RIE, guest of honour Dr Shiharan Bose, Deputy Commissioner, KV Sangathan RO Bhubaneswar and Dr AK Mishra, Principal KV No. 3.
Prof Agarwal encouraged students to embrace change and innovation, underscoring the significance of making informed career choices and acquiring relevant skills. He highlighted the recommendations of National Education Policy for holistic development of students.
Dr Bose advised students to choose careers based on interests and without any pressure.
The exhibition, coordinated by Prof. Laxmidhar Behera, Head Department of Education of RIE Bhubaneswar, was informative and engaging, which encouraged students to think beyond traditional career choices and consider emerging fields.
More than 600 students and teachers from different schools visited the two-day exhibition.