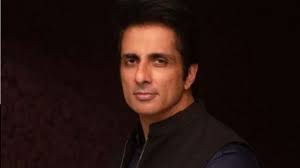 Mumbai: Actor Sonu Sood announced full scholarships to less-privileged students for higher education after her late mother's name on Saturday.
Sonu posted a photo of himself on Instagram, pledging support to complete college education of students. He wrote, "I believe, financial challenges should not stop anyone from reaching their full potential."
Sonu Sood has emerged as a volunteer leader since the pandemic infused lockdown started in India. First, he helped thousands of migrant workers get back home, then made efforts to provide them with employment. He has also been helping students in remote areas without smartphones and other financial needs to continue their education.
Sonu said that his late mother, who is also the inspiration behind the scholarship, believed that everyone deserved an equal chance to a healthy happy future. "So launching full scholarships for students on her name Prof. Saroj Sood scholarships today for higher education," he wrote.
The Prof. Saroj Sood Scholarship will fully fund the higher education of the student, as mentioned by the engineer-turned-actor.
Moreover, he has also invited applications from eligible candidates within the next ten days. "Send in your entries at scholarships@sonusood.me (in next 10 days) and we will reach out to you," he said.
"Hindustan Badhega Tabhi, Jab Padhenge Sabhi," Sonu said while launching the scholarship.