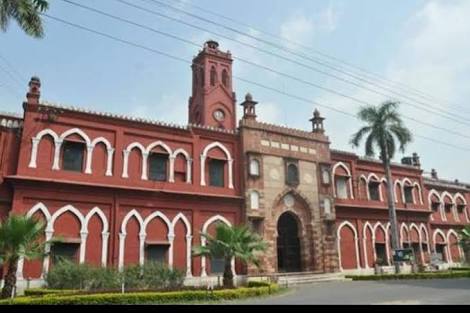 TheIndianExpress
AMU Students Seek Re-investigation Of Last Year's Anti-CAA Protest In Campus
Aligarh: The Aligarh Muslim University (AMU) students have requested the UP police to re-investigate the December 15 anti-CAA protest violence and drop charges against those who are "innocent".
A group of students, led by the university's registrar, Abdul Hamid on Wednesday, met Ajay Anand, Additional Director General (ADG), Agra zone, and gave him a memorandum on the same. Ajay Anand has told them that their demands will be looked into.
The memorandum said, "Not all students should be named on the basis of recovery of motorcycles by the police from the spot after the incident as many of them are innocent. The charges should be framed only after the re-investigation," reported The Times of India.
The memorandum also said that no action has been taken against the police personnel for using force against students.
On December 15, 2019, 70 people along with AMU students, security guards and a dozen policemen including the then DIG Aligarh range, Preetinder Singh, got injured in the university violence during the students' protests over the CAA. After that 26 people, including seven AMU students, were arrested by the district police.