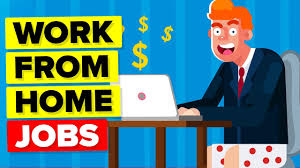 Bhubaneswar: If you sitting at home wondering how to utilise time, here are some part-time, work-from-home opportunities you can try if you have a knack in professional or creative writing. Check the details below.
1. Content Writing
Millennial PR And Digital

is seeking content writers for 6 months who would write articles for their clients, to be published on various media platforms. They will be paid a stipend of Rs 5,000 to 10,000. The candidates shall have good language skills, writing skills and knowledge of Microsoft Word.

SwasthAham

seeks content writing interns who can write creative content for Facebook and other social media platforms. They have 20 openings for their health and wellness website and pay around Rs 1,000 to 5,000 per month.
2. Digital Marketing
Lockdown Fitness

is looking for digital marketing interns who can develop online marketing strategies and execute them on their behalf. They require someone who is well versed in SEO/SEM, website content handling, marketing campaign and more. They pay a stipend of Rs 1,000 to Rs 5,000 for 4 weeks of work.

Pawzz is looking for interns who love animals for managing their social media handles, work on getting organic followers and who can create creative content strategies for them. Skills required include language proficiency in speaking and writing, digital and social media marketing skills. They pay a stipend of Rs 3,000 to 5,000.