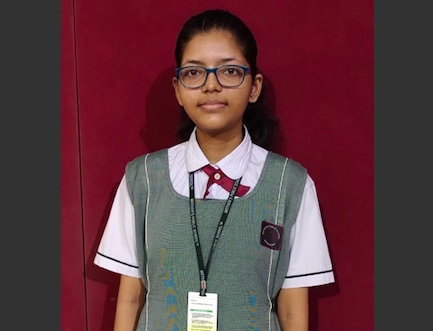 Bhubaneswar: Shreya Pattanayak of Mother's Public School in Bhubaneswar has got a perfect score in the Central Board of Secondary Education (CBSE) Class X exam, the results of which were declared on Friday.
While Shreya scored 500 out of 500, 62% of students have achieved 90% and above marks, the school said in a release.
In Class XII, more than 50% students have scored 90% and above in all streams of Science, Humanities and Commerce. Amlaan Akshayanshu Sahoo and Karan Pattanaik topped the Science stream with 98.8% followed by Shivam Mohapatra with 98.4% and the third place was bagged by Rohan Jena and Prajna Samriddhi Panda with 97.8% belonging to Bhubaneswar branch.
Prateek Pratyus Dash stood first in the Commerce stream with 97.4 %, followed by Soumendra Sahoo and Abhijeet Durga at 95.40% and the third place was bagged by Disha Gupta and Sheetal Kyal with 95.2%. The Humanities branch excelled in its performance with Anushree Rath scoring 99%, followed by Sonam Sanket at 98.6% and Preetesh Patri at 98%.
Students of Mother's Public School, Puri, appeared the exam for the first time and the first position was bagged by Rohit Sabyasachi Das with 96.2%, followed by Subham Nanda at 95.6% and Pritam Acharya at 94.2% in Science stream. Tanisha Panch secured the first position in the Commerce stream with 96.6%, followed by Sri Chandan Senapati at 88.4% and Sreejeeta Chowdhury at 84.6%.
Poly Patnaik, found and principal of the school, congratulated the students and teachers and applauded them for their wonderful performances.