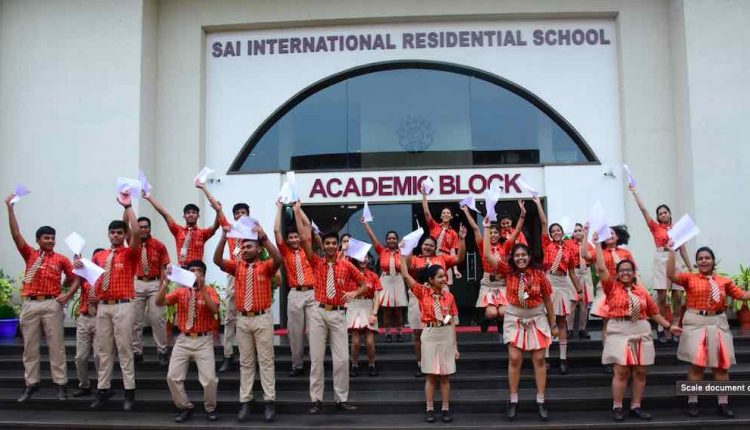 Bhubaneswar: All first batch Class XII students of SAI International Residential School in Bhubaneswar made the school proud by scoring more than 72% in the CBSE All India Senior School Certificate Examination (AISSCE), 2022, the result of which was declared on Friday.
Manvi Agarwal, Dushant Tulsian and Sakshi Baheti were the joint school toppers from Science and Commerce respectively with 99% while Adarsh Agrawalla stood second with 98.6% in the Commerce Stream and Ujjawal Tibrewal of the  Science stream third with 96.8%. Prakruti Laguri topped the Humanities stream with 95%.
This year, the school's average was 87.13%, with 90.6% in Science, 88.8% in Commerce and 82% in Humanities.
In Class X, Kamlesh Bal and Shradhanjali Duhudi topped the school with 98.4% while Suraj Kiran Panda stood second with 98.2% and Aradhya Jain secured 97.4% to earn third place. The school saw100% students scoring above 61.2%, 83.7% above 75%, 34.8% of students scored above 90% and 14.1% above 95%, taking the school Average to 84.7%.
"I am delighted to see that I have scored very well; I was expecting that I will score over and above 90%, yet the results have left me very happy and surprised that my score is 98.4%. I would like to thank my parents, all my teachers and the school for all the support in making learning and preparation for the Boards so conducive," said Kamlesh.
Congratulating the students and teachers, Chairperson SAI International Dr Silpi Sahoo said, "I am extremely happy with the performance of each of my SAIoneers, who had consistently worked hard and raised their own bar of excellence. I thank all the teachers for their sincerity and all the parents for having reposed their faith in the school."
The CBSE Board was conducted in 2 phases Term 1 and Term 2and based on both the terms CBSE declared the results with 30% from Term 1 and 70% from Term 2.