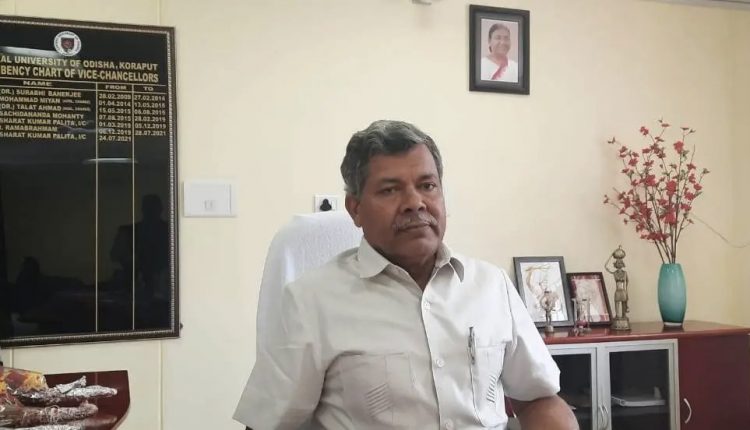 Chakradhar Tripathi Takes Charge As VC Of Central University Of Odisha
Koraput: Educationist Prof Chakradhar Tripathi on Monday assumed office as the Vice-Chancellor of Central University of Odisha (CUO) at Sunabeda in the tribal-dominated Koraput district.
He took charge from Prof S K Palita, who was acting as in-charge VC.
Tripathi is the 4th regular Vice-Chancellor of the prestigious university. He has been appointed for a term of five years from the date he assumes office or he attains the age of 70 years, whichever is earlier.
Prior to joining the CUO, Tripathi was a senior professor, Department of Hindi, Visva Bharti at Santiniketan in West Bengal. His area of specialisation includes medieval and modern Hindi poetry. He has thirty-three years of academic as well as administrative experience in various capacities.
The VC post at CUP had been lying vacant since July 2021 after the death of incumbent VC Prof I Ramabrahamam with Prof Palita serving as VC in charge.