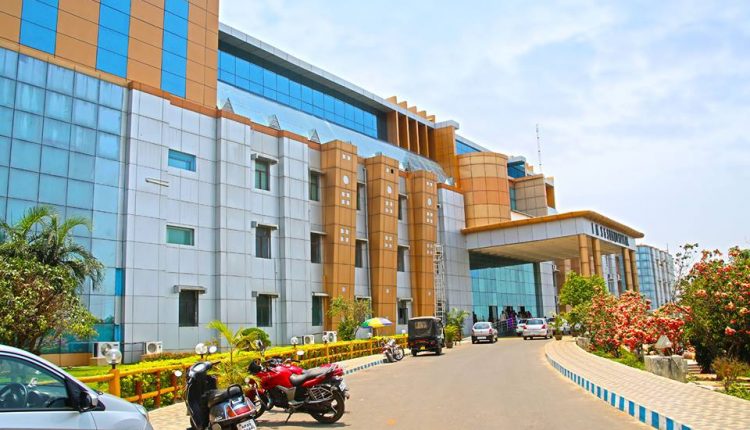 World Pharmacists' Day Celebrated At Bhubaneswar's SUM Hospital: 'Role Of Pharmacists Critical In Healthcare System'
Bhubaneswar: The importance of pharmacists in the healthcare system was stressed at an event to celebrate World Pharmacists' Day at Institute of Medical Sciences and SUM Hospital on Sunday.
"Pharmacists perform a critical role in the healthcare system and played a huge role in the treatment of patients when the COVID-19 pandemic swept the world," said Siksha 'O' Anusandhan (SOA) Vice-President Saswati Das, who was the chief guest.
Congratulating them for their relentless battle against the pandemic, she said pharmacists have to unite to ensure a healthier world.
World Pharmacists' Day is observed every year on September 25 — foundation day of the International Pharmaceutical Federation (FIP) — as per the decision taken at World Congress of Pharmacy and Pharmaceutical Sciences at Istanbul in 2009.
SOA Vice-Chancellor Prof. Ashok Kumar Mahapatra, who was the chief speaker, said the pharmacist was one of the pillars of healthcare system.
Describing 'Veda' as the oldest science, Prof. Mahapatra said Ayurveda was part of 'Atharba Veda', which was written in 2800 BC, adding that the world today needs a lot of research so that new medicines could be invented to tackle new diseases.
"While three-fourth of tuberculosis patients in the world were found in India, many of these afflicted persons suffered from drug-resistant tuberculosis for which new drugs need to be invented," he said.
Prof. Sudam Chandra Si, Dean of SOA's School of Pharmaceutical Sciences (SPS), elaborated on the theme of this year's World Pharmacists' Day — United in Action for a Healthier World.
Prof. (Dr) Sanghamitra Mishra, Dean of IMS and SUM Hospital, described pharmacy as a 24×7 emergency service while observing that pharmacists played an important role in critical care.
Prof. (Dr) Pusparaj Samantasinhar, Medical Superintendent of the hospital, also hailed the contribution of pharmacists to the healthcare industry.
Dr Jasmin Panda, Head of the Department of Pharmacy, led pharmacists in taking the oath.
Eight pharmacists, chosen as Employees of the Year for 2021-22, were felicitated at the programme, which was jointly organized by SOA Pharmacy and SUM Pharmacy in collaboration with Odisha State Branch of Indian Hospital Pharmacist Association (IHPA) and NSS Unit of SPS.
Prizes were distributed to winners of various competitions held earlier, including rangoli, mehendi, essay writing and a cricket match among pharmacists.