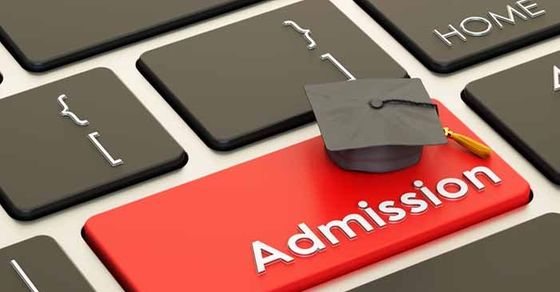 Chandigarh: Having cleared the Central Board of Secondary Education (CBSE) Class XII, the students seeking admission to various courses in government colleges in Chandigarh can start applying from Monday (July 27).
The admission process for BA courses this time is expected to be conducted online, according to a report in Hindustan Times.
For BBA, B.Sc, B.Sc Biotechnology (hons), BCA, B.Com and B.Sc Bioinformatics (hons), like last year, students can apply through the centralised online admission process. The last date for submission of forms for all centralised courses is August 3.
Let's check the important dates:
The prospectus will be available from July 24 on dhe.chd.gov.in
The online submission of forms will commence on July 27
The last date for submission of forms will be August 3, 2020
The list of applicants will be Displayed on August 5, 2020
The discrepancies in form can be submitted online by August 7, 2020
The list of elib=gible candidates will be displayed on August 8, 2020
The list of applicants' allotted college will be displayed on August 13, 2020