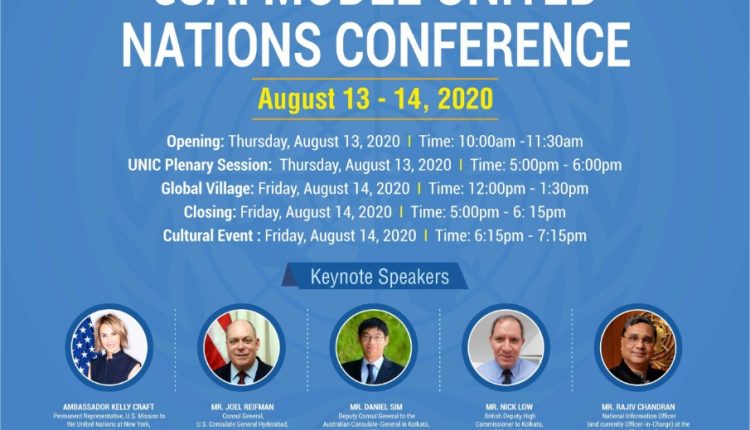 First Ever eSAIUMUN, Model UN Conference Being Hosted By SAI International School On Aug 13-14
SAI International School is organising its first-ever eSAI Model United Nations 2020 (eSAIMUN 2020), the annual Model United Nations (MUN) Conference on August 13 and 14.
SAIMUN is held every year to build leadership skills, increase global literacy, and expand critical thinking in students by exposing them to the working of the UN.
Founder and Mentor of SAI International Education Group Dr. Bijaya Kumar Sahoo; Advisor and Working President of Odisha Adarsha Vidyalaya Sangathan, Government of Odisha said, "eSAIMUN has given us an opportunity to connect with luminaries across the globe who will provide great input on the working of the UN, insight on the contemporary global challenges and stimulate the young minds to ideate and come out with rational solutions".
To commemorate the 75th anniversary of United Nations, and to strengthen the eight years of partnership with UNIC, eSAIMUN will have a Plenary Session facilitated by Rajiv Chandran, National
Information Officer (and currently Officer-in-Charge) at the United Nations Office in India and Bhutan.
Participants from countries like Australia, Japan, Sri Lanka, UAE, Vietnam, USA, Indonesia and India along with 18 Round Square Schools are taking part in the mega event.