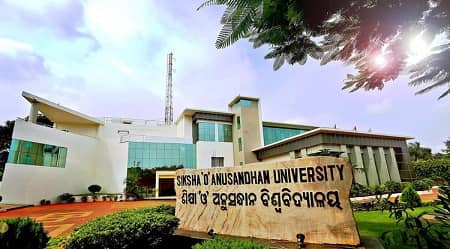 For The First Time, SOA Inks MoUs With 2 Start-Ups To Generate & Share Knowledge On Areas Like Robotics, AI
Bhubaneswar: Siksha 'O' Anusandhan (SOA) Deemed to be University signed Memorandum of Understanding (MoU) with two private start-ups on Wednesday to generate and share knowledge about Robotics, Artificial Intelligence, Machine Learning and Drone Technology.
SOA's MoU with SPK MAK Technologies Pvt. Ltd is for familiarisation with industrial exposure for industry ready problems, live training programme for students and faculties & lab development. SPK MAK, on the other hand, will receive student and faculty support for various projects.
SOA's other MoU was inked with FxUAV Technologies Pvt. Ltd, with the objective of generating and sharing knowledge in the area of drone technology.
The signatories were Prof. Pradipta Kumar Nanda, SOA Pro-Vice Chancellor, and Subhajit Nayak and Mr. Dhrutidhar Behera on behalf of SPK MAK Technologies.
Prof. Nanda signed the other MoU also, while Parthasarathi Das, Subham Acharya and Ashutosh Mohanty were the signatories on behalf of FxUAV Technologies.
Ashutosh Mohanty happens to be a 2019 graduate in mechanical engineering from SOA.
It was the first time that SOA had signed MoUs with two start-ups.
FxUAV Technologies Pvt. Ltd designs and manufactures drones using advance projectile extinguisher in fire fighting.