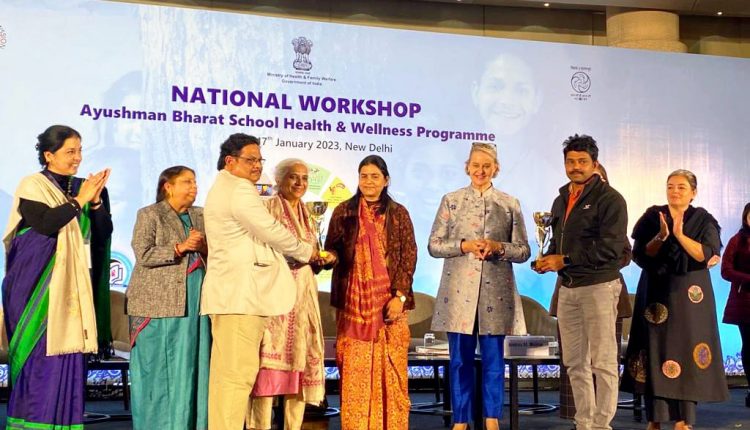 Bhubaneswar: Odisha has been recognised by the government of India for successful implementation of School Health Programme.
The state received the award at the National Workshop on Ayushman Bharat School Health & Wellness programme from AS&MD, National Health Mission (NHM).
The Health & Family Welfare department of Odisha government thanked officials of Health Department, Education Deparment and UNFPA for their valuable support.
The School Health Programme under Ayushman Bharat-Health & Wellness Centres was launched by the Centre in February 2020. The aim of the programme was to teach skills ranging from emotional wellbeing, mental health, interpersonal relationships to values and maintaining healthy lifestyle.
The programme is implemented in government and government-aided schools in districts, including aspirational districts.
Two teachers, preferably one male and one female — designated as 'Health and Wellness Ambassadors' — are engaged in every school. They are trained to pass on information to school children on health promotion and disease prevention on 11 thematic areas in the form of interesting joyful interactive activities for an hour every week.