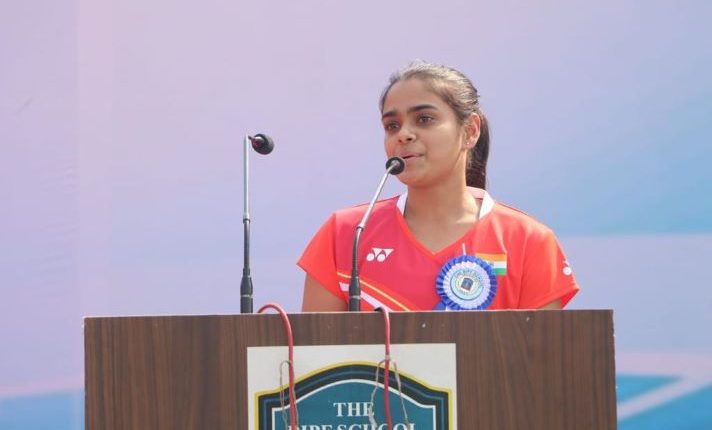 Cuttack: BIPF School, Cuttack organised the second annual athletics meet, TBS ATHLOS 2023, on January 13 after a gap of two years due to the lingering fear of COVID-19 pandemic.
Headmistress Namashree Pati welcomed the chief guest and other invitees and audience.
The year's most anticipated event started with the lighting of ceremonial torch by chief guest Ashoke Behera, vice-president of IMFA, former vice-president in Ortel Communications Limited and currently serving as a vice-president In BIPF.
A marchpast by students of all 4 houses was followed by oath-taking ceremony, after which the annual meet was declared open by the chief guest.
There was an impressive participation in events like 100m, 200m, relay, lemon spoon, kangaroo race, shot put, long jump.
A number of students performed exceedingly well and won multiple prizes.
A total of 80 prizes were distributed to winners by Odisha's rising shuttlers Rituparna Panda and Swetaparna Panda, along with G Sarada Prasad Rao, DGM-HR Administration.