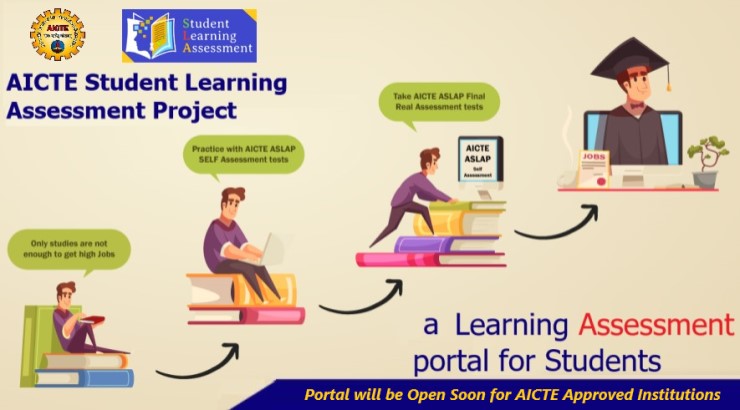 Bhubaneswar: In a bid to evaluate technical education students of India and make them industry-ready in line with the global standards, All India Council for Technical Education (AICTE) on Friday launched the first-of-its-kind multi-lingual student learning assessment portal 'PARAKH' (Performance Assessment, Review, and Analysis of Knowledge for Holistic Development)
The project has been designed in accordance with the National Education Policy 2020.
The portal will help in assessing the higher-order thinking skills of students and understanding the various factors that affect skill development in technical institutes across India. The portal, which has over 2 lakh assessment questions for engineering students, is interactive and has a dynamic dashboard. The dynamic dashboard is designed to view the performance journey and gaps of learning.
AICTE had collaborated with Standford University, California, in 2017 to improve the quality of engineering education in India. A team from Standford University had undertaken a survey on a pilot basis, involving about 50 institutes in India to find out the learning gaps in engineering students. In 2019, the project was successfully completed and a committee, headed by Professor SK Kak, drafted some recommendations, based on which the portal has been made.
The survey indicated that in academic skills, students in India performed comparable to students in Russia, but lagged behind those in China. In higher-order thinking skill levels, students in India were behind Russia and China. The survey suggested that it was necessary to develop higher-order thinking skills relative to academic skills. Thus, the portal focuses on core subject skills, higher-order thinking skills, aptitude, NEP applied courses, emerging areas and general knowledge.
"The portal aims to enable policymakers to evaluate the global competitiveness of the students and identification of new curriculum in the system," AICTE's vice-chairman, Prof MP Poonia said.
The council aims at integrating mobile applications with the portal and focusing on artificial intelligence-based assessments in the future. Meanwhile, the council also launched the National Initiative on Technical Teacher Training (NITTT) higher modules for senior teachers. For teachers with less than 5 years of service, 8 online modules were launched. More than 47,000 teachers have registered for NITTT so far. Over 23,000 successfully cleared the modules. More than 1,400 teachers have been trained as mentors and about 3,500 institutes registered online.