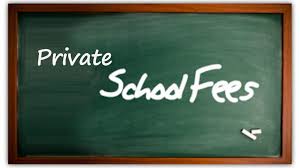 Bhubaneswar: The All Odisha Private Schools Association (AOPSA) on Tuesday made it clear that it will waive school fees fully if the state government agrees to its terms and conditions.
Briefing the media, the association's president Satya Narayan Mishra spelt out the conditions of complete fee waiver.
"The private schools running in rented houses pay house rent, electricity bill and salary of the teaching staff from the fees they collects from students. If the government is so magnanimous and is ready to bear these expenditures, we assure that we will completely waive the school fee," he said.
The association has agreed to partially reduce the boarding and school bus fees, he said. Now, if the state government compels it to waive fees totally, the association will intensify a statewide agitation after Unlock 4.0.
President of the Odisha Abhibhabak Mahasangh Basudev Bhatt said while the Rajasthan High Court has asked private schools to run their institutions with 70 per cent tuition fees in view of the COVID-19 pandemic, the Jharkhand and Delhi governments have also given similar directions to private schools and colleges.
Talking about Odisha, Bhatt said that the state government has admitted that out of about 60 lakh students, only 34 per cent have availed online education. Under such circumstances, the decision of private schools to collect school fees without providing online teaching to these students is gross injustice and undemocratic.
"As the private schools have obtained affiliation and recognition from the state government, they should take up their issues with the government instead of asking the parents and guardians to pay the school fees," he pointed out.
On the threat of the private school body launching a statewide agitation, Bhatt said since the state government is the highest authority, it can take the decision to close private schools and allow students to get admitted in government schools. "When the government can take action against the doctors for dereliction of duty, why can't it take similar action against private schools?" Bhatt argued.