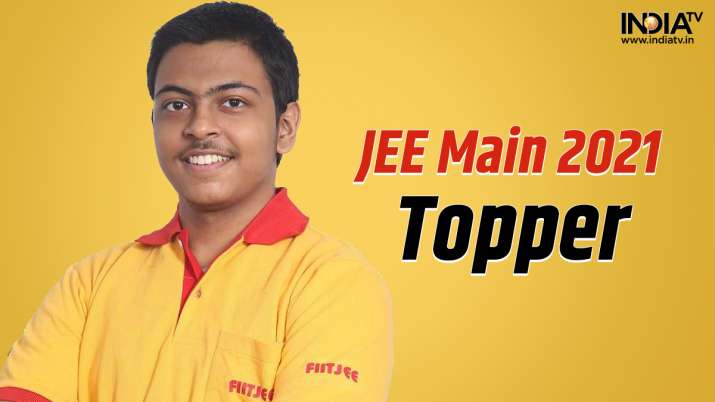 Maharashtra JEE Main Topper Bats For Practicing Mock Tests As Success Mantra
New Delhi: The top rank for JEE Main 2021 has been shared by 18 candidates this year. Atharva Abhijit Tambat has secured the All India Rank (AIR) one in the state of Maharashtra.
After bagging the top position Atharva said that he started the preparations for JEE from Class XI onwards. He further added, "I like to study on my own as it is easier for me to concentrate more. Although, sometimes it is important to discuss with friends too," adding, "Taking as many mock tests as possible helped me get used to the speed and understand what questions to attempt and which ones to leave."
"The lockdown actually brought the gift of time. Now that coaching classes have shifted to online mode, we can actually utilise the time that was earlier consumed in travelling, etc," he told India TV. According to Atharv, he found Chemistry a bit difficult as it involved memorising a lot.
Many times, aspirants lack the understanding to deal with stress and pressure created prior to exams. At such a time, it is very important that they have the support of their families.  In this regard, Atharva was quoted as saying, "My parents were a huge help to me. My father (Abhijit Tambat) used to pick me up from the coaching class whenever he could, to save travelling time. Whenever I could not perform my best, my parents reassured me that there will be more opportunities. I could always talk to them."
JEE is one of the toughest exams in the country to crack. Atharva did work very hard but he was also like every normal teenager and liked to watch random youtube videos and play table tennis during lockdown at home.
His advice to aspirants who are appearing for the JEE exam for the upcoming year: "It is important that you are able to perform your best during the examination because ultimately, that is all that matters. Taking as many mock tests as possible plays an important role."
"Practicing mock tests will get you used to the examination environment and help you gain speed as well." He also added, "It is okay if you can't perform the best sometimes, do not give up. If you lack today, you will be able to perform the best tomorrow."