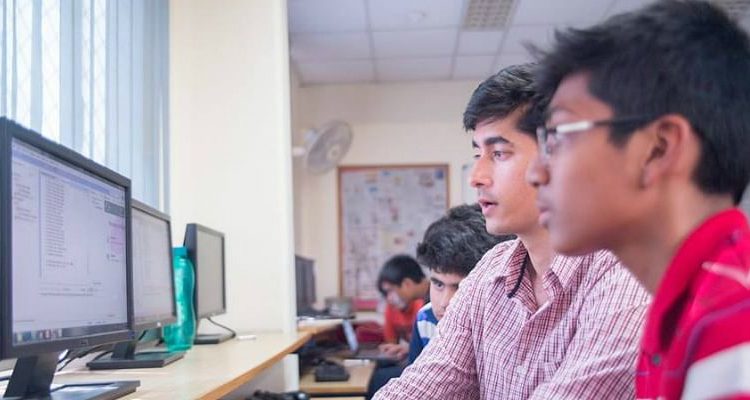 New Delhi: Learning has almost been confined to virtual platform across the globe thanks to COVID-19 pandemic. And as experts say, coding will become an integral part of education in the near future, there's someone who is already in the business.
Indian-origin Anshul Bhagi, an MIT graduate, has seized the opportunity with open arms and wants children to learn coding from early age. Bhagi has worked as a developer for Apple, Microsoft and Google in his undergraduate and postgraduate years and thus developing a passion for teaching too.
In his third year at MIT, he had visited India during the summer holidays and conducted a bootcamp at Delhi Public School RK Puram in 2010. His camp got popular and he started getting invites from other institutions with similar offers. His passion for teaching got a big fillip.
A co-developer of MIT's App Inventor, a free coding platform for newbies learning to create apps, Bhagi turned his passion into a project — Camp K12 — with a curriculum and coding teachers on a B2B2C (business-to-business-to-consumer) model. It attracted 50,000 students in the Tier-1 cities of India. "We built a gig economy of coding teachers who were mostly college students like me, wanting to give something back to the community," Bhagi was quoted as saying by LiveMint.
A couple of years' ago, with data rates becoming cheaper and bandwidth expanded, Bhagi took Camp K12 project online as a product for teacher-led learning. The project raised $4 million in seed funding from Matrix and SAIF Partners.
"We've built a virtual classroom which can be customized for both one-on-one teaching and group experiences. It allows us to teach on mobile as well as web. Coding on mobile is different because you can't have a text editor or keyboard. You have to drag-and-drop. Zoom doesn't have such features and isn't built for education. That's where product vision allows for differentiated pedagogy and becomes a source of competitive advantage," Bhagi was quoted by the same publication.