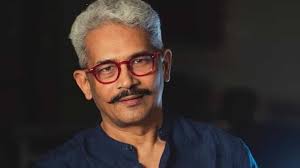 Mumbai: Actor Atul Kulkarni has said the ongoing COVID-19 pandemic will only enhance the existing inequality and disparity in Indian society, and also impact economy and education.
"Everything is uncertain today but one thing certain, especially in a developing country like India, is that the disparity and inequality in our society are going to grow. Not only economic disparity, it will also have an effect on the education," Kulkarni told IANS, reported the Telangana Today.
"For online education, you need certain equipment at home. You need parents who can teach children at home. If you go to a village or even in Mumbai if you go to a slum, such cultural capital is not with parents. As a result, you will see a huge inequality and disparity in education, which is going to come and bite us seven or eight years from now. The attempt of every government should be to reduce that inequality," the National award-winning actor further added.
The world has shifted focus to online education to keep coronavirus at bay and keep students safe. Online education has become an alternative for students.