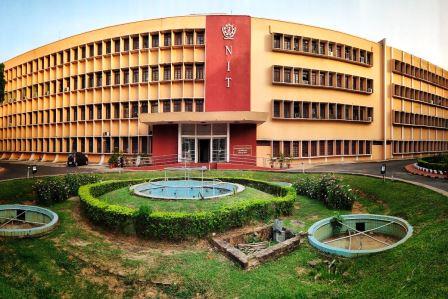 NIT-Rourkela To Shut Campus Temporarily To Check COVID Spread
Rourkela: With the COVID-19 tally during the third wave touching 174, the authorities of National Institute of Technology (NIT)-Rourkela have decided to temporarily close the institute for two days (January 12-13).
The notification issued NIT-Rourkela said that the decision was taken considering the high burden of COVID-19 positives. "The effective closure date, including holidays, would be from January 12 to January 16. During this period, all the employees. preferably work from home and during an emergency, will report to the office upon directions from the concerned heads," it said.
It further said that faculty members facing difficulty in either taking online classes or executing research work of a very emergent nature from home can access the academic area. "During this period, only one PhD /project scholar per lab for a short duration (<2 hours) approved by HOU (SS) upon recommendation through the respective supervisor/PI will be allowed to enter the academic area," it added.
Starling January 11, access to the academic area will be only given to PhD and project scholars. Supervisors are instructed to only allow these students with 50 of the total lab strength at any given point in time.
This condition will not be valid during the institute closure days.
It has also advised students to leave their rooms as quickly as possible. However, those hostellers who wish to stay in hostels for pursuing research/ac demic activities have to submit an undertaking that Institute authorities would not be held responsible for their health.
PhD/project scholars, staying in the hostels, have taken permission to leave the campus before January 10 and the last date of reporting back to the campus with permission is January 14. After this date, no such students will be allowed to enter their respective hostels, the notification said.
Any student going out of the institute with due permission from and after January 10 will not be permitted to enter their respective hostels unless the COVID-19 scenario improves.
Barring PhD/project scholars,, no student will be allowed to enter their hostels from January 11.
The dining facility in the south guest house will be functional only for the in-house guests. However. parcel delivery will be allowed for the campus residents. Eateries in the academic area, including all the tea/coffee stalls, will be closed until further orders from January 11, it added.