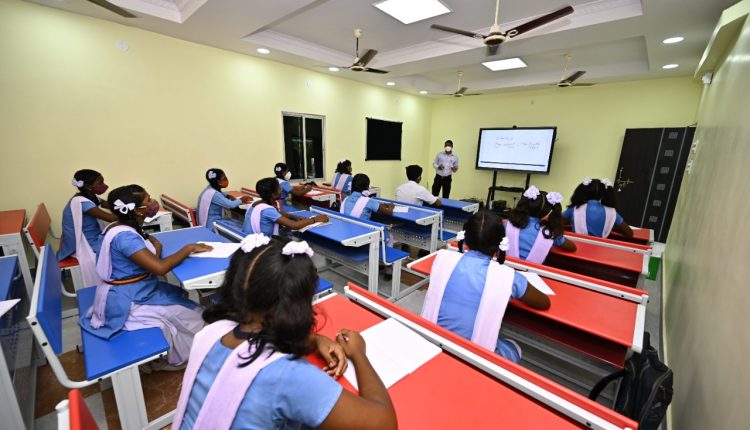 Bhubaneswar: A day after Chief Minister Naveen Patnaik approved the proposal to provide textbooks to students of all private and non-aided Odia medium schools across the state, Odisha Parents' Federation has sought similar facility for English medium schools.
In a letter to the chief minister on Friday, the Federation welcomed the decision of the state government to distribute free textbooks to students of Standard I to VIII of private and non-aided Odia medium schools from 2024-25 academic year under the 5T initiative. About five lakh students of 3,260 private and non-aided Odia medium schools will benefit from this.
"There are around 1,000 COR and NOC obtained English Medium Schools all over Odisha. Nearly 75% of these schools are full of economic weaker section students who have also taken Odia as their language subject. They need books from the government. Around 18 lakh students will benefit with expenditure of Rs 120 crore per annum," the letter said.
As per its earlier demand, the students under RTE Act will be provided free books, uniform and shoes. But it was not considered by School and Mass Education department. "We request you to consider providing Odia and NCERT books free of cost for betterment of 18 lakh parents," the Federation said.