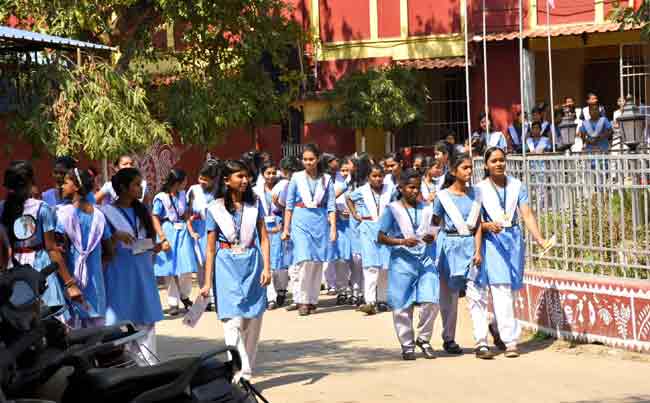 Odisha To Formulate Policy To Boost School Education Quality
Bhubaneswar: The Odisha government is soon going to formulate a policy for ensuring quality education in schools.
School and Mass Education Department sources said a high school headmaster/headmistress will be appointed as the cluster head of all schools in each panchayat. This person will be chosen on the basis of seniority and he/she will be given administrative and financial powers. This cluster head will look after the duties and responsibilities of all teachers.
If there is a shortage of teachers in some schools, the cluster head will engage teachers from other schools in these institutions on a rotation basis. The decision was taken for the proper management of human resources considering that there are about 25-30 teachers in each panchayat, the sources said.
For the proper management of 214 Adarsha Schools in Odisha, the department has decided to provide transport costs to the students whose houses are more than 5 km away from their schools. Besides, Adarsha School students without hostel facilities will also be provided transport cost.
Also, sweepers and gardeners will be appointed on a contractual basis for cleaning schools that are included in the Mo School programme. Besides, members of Women Self-Help Groups (WSHGs), private agencies and locals will be outsourced and engaged in school activities and their remuneration will be borne by the Mo School funds.
ALSO READ: Odisha To Hold Written Test For Recruiting Assistant Professors In Govt Medical Colleges