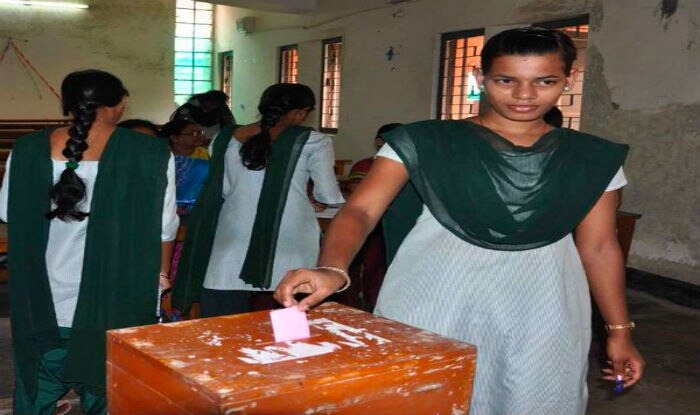 Bhubaneswar: Odisha is unlikely to hold annual students' union election in the current academic year in colleges and universities across the state.
The Common Academic Calendar for the academic session 2023-24, which issued by the Higher Education Department of the Odisha government on Tuesday, mentions nothing about the much-demanded students' union election.
Campus elections have not taken place in the state since 2018. Prior to that also, college elections were stopped intermittently.
On September 5, the National Students' Union of India (NSUI), the student wing of the Congress, staged demonstrations in front of various degree colleges and state public universities across the state, including the capital city, demanding students' Union elections. "Students are being denied their democratic rights. Student representatives are needed to address various issues like shortage of teaching and non-teaching staffers in higher education institutions," Yashir Nawaz, state president of NSUI, had said.
In July, students from different higher education institutions and their affiliated organisations urged the state government and institution authorities to hold students' union polls this year. ABVP members had alleged that stopping students elections in the state to create an academic atmosphere in campuses is a vague excuse by the ruling government. They also threatened to take to the streets and stage dharna in front of Naveen Niwas if no decision on the elections was taken by the government soon.
Khandapada MLA Soumya Ranjan Patnaik, whom the BJD removed from the party's vice president post on Tuesday, had also criticised the state government over the cancellation of students' union elections.
In 2018, the elections across colleges and universities were cancelled, which were scheduled on October 11, due to cyclone Titli. Though elections were cancelled in 35 colleges and five major universities due to violence and nomination issues, more than 500 colleges and universities were prepared to go for polls. Candidates had already taken part in the 'Why I Stand For' meeting to address the students a day before the elections.
Instead of elections, the government suggested institutions to nominate students' representatives to various bodies of universities or colleges the following year (2019), apprehending violence in universities and colleges amid the Assembly and general elections. "In larger interest of the students' community, it has been decided by the state government that student union elections shall not be conducted in state universities and degree colleges, coming under the administrative control of Higher Education Department, in 2019," the official notification said.
The elections were also not conducted in 2020 and 2021 in view of the COVID pandemic. No notification to hold polls was also released in 2022, leading to resentment among the students.