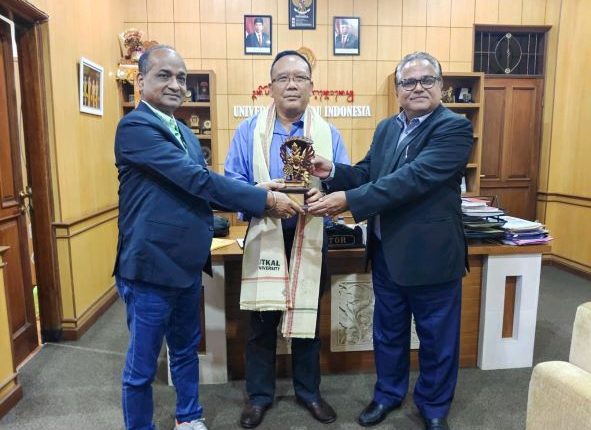 Odisha's Utkal University Signs MoU With Indonesia's University Of Sugriwa, Bali
Bhubaneswar: University of Sugriwa, Bali (Indonesia) and Odisha's Utkal University, Vani Vihar have signed a Memorandum of Understanding (MoU) for academic collaboration with the approval of Vice-Chancellor Prof. Sabita Acharya.
The signing of MoU was held at University of Sugriwa campus in Bali on Monday, in the presence of the Rector Dr I. Gusti Ngurah Sudiana M. SI of University of Sugriwa; Registrar, Utkal University, Dr Avaya Kumar Nayak; Prof. Subhas Chandra Dash, HOD Sanskrit, Co-ordinator, Centre for Studies in Language, Literature and Culture, RUSA, Utkal University.
The historic collaboration between the two universities is aimed at fostering academic excellence through Joint Research Project, Joint Conference, Workshops, Symposia, Seminars and Training Programs, Exchange of Researchers including Faculty, Graduate Students (M.Phil/Ph.D) and Postdoctoral Scholars, Exchange of Academic Publications and other information, and other forms of cooperation.
The five-year collaboration will open new vistas in establishing Kalinga-Bali relationship afresh.