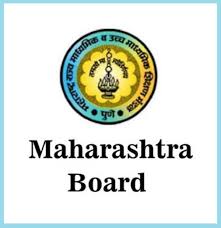 Over 2 Lakh SSC, HSC Students Wait For Supplementary Exams In Maharashtra
Pune: Around 73,000 students in Class X and 1.31 lakh students in Class XII in Mahrashtra who failed in the board exams are awaiting word from the educational authorities on the conduct of supplementary exams.
Meanwhile, board officials said that they will declare the date after the COVID-19 situation normalizes in the state.
Usually, the supplementary exams are held in July-August, which makes it easy for the students to apply for admission to the next level of education without wasting an academic year. However, due to the coronavirus pandemic, the failed students fear that they would miss out on this year's admission season.
"If exams like NEET and JEE can be held, then why can't the board conduct supplementary examinations? These are national examinations with lakhs of students," a student posted on social media.
Shakuntala Kale, Chairperson, Maharashtra State Board of Secondary and Higher Secondary Education, said, as the COVID-19 situation is very serious, no decision on supplementary examinations has been taken as of yet.
"Everything is closed, including schools. Otherwise, the board would have held the exams by now. But unfortunately, this year one cannot predict when the situation will normalize. We will declare the dates for supplementary exams when the situation on the ground normalizes," Kale was quoted as saying by The Times of India.