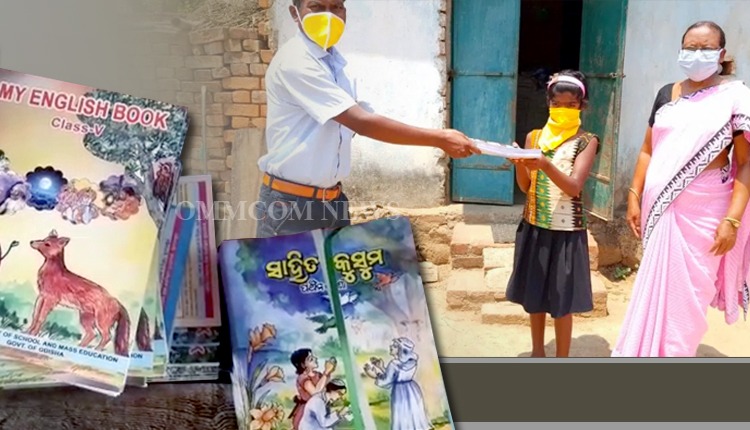 OMMCOM NEWS
Oxfam Survey: Odisha Performs Well In Ensuring Book Distribution During Pandemic
Bhubaneswar:Odisha has done well in providing textbooks to children from areas with no internet or poor connectivity during the COVID-19 pandemic.
According to an Oxfam India report, 31% of schoolkids have received books in the May-June period while in other states, 80% of children haven't got textbooks for the new academic year.
Odisha, Uttar Pradesh, Bihar, Chhattisgarh, and Jharkhand formed a part of the study.
The 'Status Report — Government and Private Schools During COVID-19' states that children from economically or socially backward sections may not have access to necessary gadgets.
Odisha was the only state which issued clear guidelines for the distribution of textbooks to make sure that kids do not miss out on their study.
The report was submitted by Ankit Vyas along with Binod Sinha, Pratiush Prakash, Santosh Patra, and Prakash Gardia among others as part of 'Role of textbooks and low-tech solutions for eGuardian delivery.'
The Oxfam report observes that low-tech and accessible technology like radio, physical learning material is more effective than digital mediums during the pandemic.
The Ministry of Human Resource Development  report on remote learning initiatives stated that home delivery of textbooks to students is the best practice during the pandemic.
The report has suggested ways to lessen the pressure on schoolchildren during lockdown.
Here are the suggestions:
1. Ensure home delivery of textbooks to all children in government schools to enable them to return to the realm of learning.
2. Use inclusive means such as including a few pages of printed material of daily exercise for children along with the MDM and ICDS rations being distributed.
3. Facilitate physical classes to support a gradual transition to the reopening of schools by issuing instructions to begin Mohalla classes (while maintaining physical distancing), in areas with low infection rates.
The survey, conducted in May-June 2020, covered  1,158 guardians (across private and government schools) and 488 government teachers across Bihar, Chhattisgarh, Jharkhand, Odisha and Uttar Pradesh.
Information from government school parents were gathered on telephone/individual meetings while private school guardians/parents and government school teachers filled in information by means of Google Form.