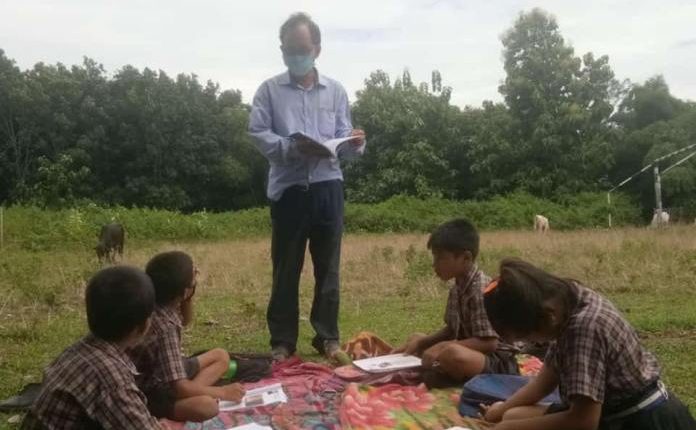 Shantiniketan's Visva-Bharati University Begins 'Open-air' Classes In Tripura Amid COVID-19 Pandemic
Agartala: Visva-Bharati University at Shantiniketan in West Bengal has started open-air classes in Tripura from Thursday amid the COVID-19 pandemic with a strength of over one lakh students and 27,000 teachers according to officials.
A recent survey conducted by the Education Department had revealed that 94,013 students don't have any kind of phones and 1,42,238 students don't have a cable TV network to take classes on television. Only a total 1,96,389 students could access the internet in their smartphones.
To overcome these issues, 'neighbourhood classes' were started with a 1:5 teacher-student ratio for all the students especially those who can't afford or access online studies.
"All the students have to wear face masks and use hand sanitiser during the classes. We have asked the teachers not to force any parents who are not interested to send their children to the neighbourhood classes," said Education Minister Ratan Lal Nath.
The classes begin with the first 10 minutes dedicated to making the students aware of COVID-19 and suggest precautionary measures to them including wearing face masks, using hand sanitiser and others.