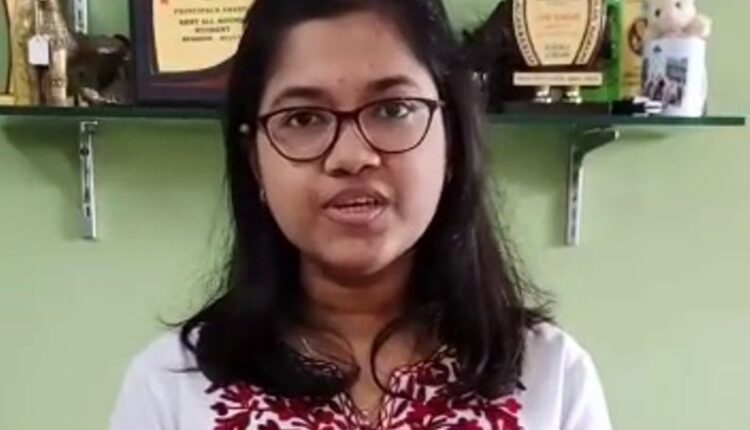 Simi Karan Secures Rank 31 In UPSC Exam At 22, Youngest Candidate From Odisha
Bhubaneswar: Simi Karan, a native of Santoshpur village under Basta block of Balasore district, cracked the UPSC Civil Services Examinations 2019 securing AIR 31 at the age of 22.
She is the youngest candidate from Odisha to crack the exam, results of which were declared on Tuesday. She currently resides at Bhilai, Chattisgarh.
"I had to be smart as I had very less time to prepare," Simi told the media, adding, "If you are honest with yourself and utilise your efforts in a smart way, you will get good results in less time." She further added, " While preparing for civil services exam, it is immaterial how long you are studying. But the quality of the study matters the most. If someone makes quality preparation for five hours daily, it will be equivalent to a 10-12 hour preparation."
The 22-year-old had topped the Class XII CBSE examination from Chhattisgarh in 2015 and stood fifth at all India level. She went on to pursue BTech in electrical engineering from IIT-Mumbai. After completing the engineering degree in May 2019, she began preparations for the Civil Services Examinations in June even as she had very little time.
Simi also shared that she wishes to focus on issues like women empowerment and child marriage. Her father Debendranath Karan works as a manager at Bhilai Steel Plant while mother Sujata is a teacher at DPS Durg.