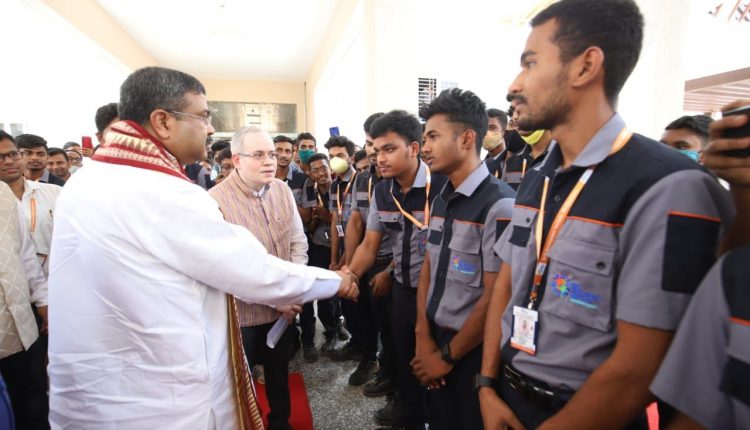 Bhubaneswar: Endowed with vast natural resources and having talented human capital, Odisha will emerge as a major source of skilled and quality workforce in future, said Union Minister of Education & Skill Development and Entrepreneurship Dharmendra Pradhan on Saturday.
Launching Skill India International Centre, World Skills Academy and National Academy for Skill Teachers at Skill Development Institute (SDI), here, Pradhan said, "The initiatives would not only open up overseas job opportunities for our youth, but also go a long way in creating a world-class workforce equipped with the right skills to overcome global challenges and drive the future of work."
More synergies between natural resources and talented human capital will boost the per capita economic productivity and ensure dignified livelihood opportunities for the people and accelerate economic growth, he said.
"Skill Development Institute at Bhubaneswar is a beautiful example of the collective efforts of the Centre and the Odisha government in promoting skill development and making Odisha and eastern India a skill hub," said the minister.
Informing that there are around 25 crore youths in the age group of 15-25 years in India and 75 lakh in Odisha, Pradhan said, "We have to ensure skills, knowledge and employability linkages for all to achieve fast-paced development of Odisha and India."
A Memorandum of Understanding (MoU) was signed between National Skill Development Corporation and Odisha government in the presence of the minister.