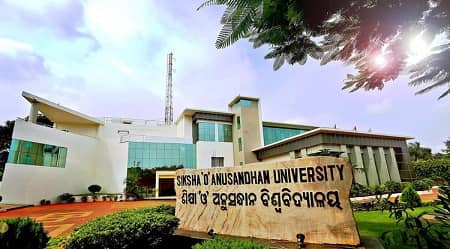 SOA-Comviva Collboration To Drive Core Technical Competencies In Digital Payments
Bhubaneswar: Siksha 'O' Anusandhan (SOA) Deemed to be University on Monday signed a Memorandum of Understanding (MoU) with Comviva Technologies Ltd, among global leaders in digital solutions, for mutual collaboration.
Prof. P K Nanda, Pro-Vice Chancellor SOA and Vaishnavi Shukla, Head-HR of Comviva Technologies Ltd, signed the MoU.
The objective of the collaboration is to drive core technical competencies in digital payments, real time marketing and analytics and digital solutions for richer customer experience, said Prof. Nanda.
Comviva CEO Manoranjan Mohapatra said the company intends to forge a great partnership with SOA to derive synergies including internship programmes and joint projects.
As part of this strategic collaboration, Comviva will provide content, technologies, faculty training, access to industry experts in its core areas of focus including data science, digital payments and digital systems for richer customer experience.
Based on its talent requirement, Comviva will also offer short-term internships and joint projects to selected SOA students who successfully complete one of the offered specialised domain courses and get successfully assessed by the university, informed Mohapatra.