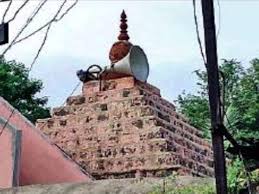 Pune: As the focus shifts from offline to online education, some creative heads have been looking for ways to make education accessible to those who don't have digital access.
In Pune's Badole village near Akkalkot, students living close to the Mahadeo temple have been waking up to the sound of poems from their textbooks. It's their teachers who have been reciting poems and narrating other lessons through the loudspeaker for the last 10 days.
Teachers of KP Gaikwad High School have converted 60 lessons into audio files that are broadcast through loudspeakers of three temples in the area between 6 am and 8 am, according to a Times of India report.
"The idea is to ensure that children do not lose touch with the learning environment," said Mayur Dantakale, a teacher at the school.
According to a local survey, only 80 per cent of the school's students studying from class V to X have smartphones, while the others don't have any phone. Taking inspiration from a teacher who has adopted this method in north India, teachers from Gaikwad school followed suit.
The programme is being run on an experimental basis for students from class V to VIII, who have been taught 60 lessons from language and theory subjects. "This endeavour requires teamwork. We have five teachers at the school, including headmaster Sunil Gumaste and coordinator Mahadeo Sonkar, and three non-teaching staff," said Dantakale.
The aim of the school is to keep students in touch with education. The school conducts online education for class IX to X students, and plan to use the loudspeaker initiative for them too.
The teachers also go around the village and speak to parents and students to motivate them to study seriously.
Around 100 students live near the temple. The mosque has also been now to help this initiative.