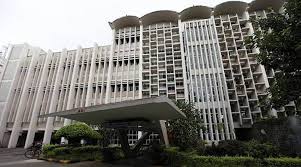 Eureka 2020: IIT-Bombay's Entrepreneurship Contest Is Now Open For School Students
Mumbai: The Indian Institute of Technology Bombay (IIT-B) has included school students for the first time in its entrepreneurship start-up competition.
Eureka, the flagship start-up competition of the student-run Entrepreneurship Cell (E-Cell) has introduced Eureka Junior — a business plan competition for school students from Class 6 to 12 across India. The competition was launched on August 1.
Participants will have to register themselves for the National Entrepreneurship Olympiad and pitch their ideas for the contest. Selected students will then be guided by the E-Cell in various workshops over the next five months. They will work towards creating a business plan from their idea.
The winners of the competition will be richer by Rs 1 lakh.
There will be no entry fee for the workshops. Students will also get a chance to meet investors and young entrepreneurs fostered by the E-Cell.
"The competition aims to bring out creative ideas from students to solve ordinary day-to-day problems. We are encouraging innovation and out-of-the-box thinking through a series of workshops and a five-month long competition," said Yash Pundlik, events head, E-Cell, the Hindustan Times reported.
"We are already associated with more than 100 schools across India and over 15,000 students through our various initiatives for promoting innovation. With this competition, we aim to expand our reach," he added.
Eureka is one of Asia's largest business model competitions for entrepreneurs. The winners get a chance to take their ideas to investors.