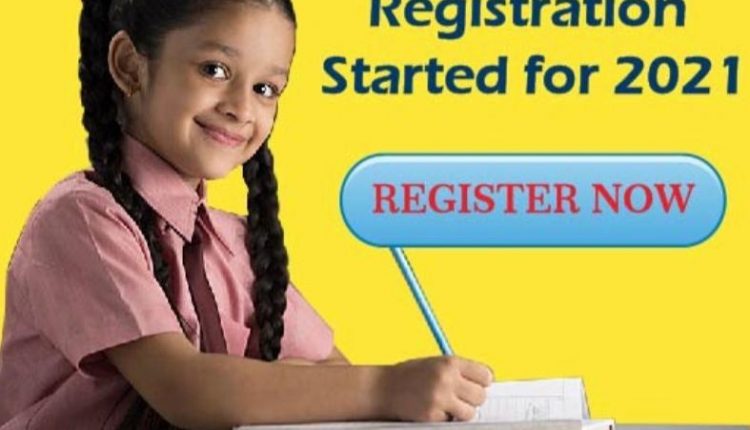 Bhubaneswar: The International Talent Olympiad was set up with the aim to provide a universally recognized platform for students to develop the art of critical thinking and logical reasoning. It pushes students to engage in healthy competition and work hard to achieve excellence. They conduct exams on an annual basis covering the subjects of Maths, Science, English and General Knowledge.
The role of the Olympiad in shaping society, as is seen from the technological advancements, is one of crucial importance. Hence, Mathematics is considered a subject of paramount importance in the life of every student. Whatever be the career path chosen by a student, mathematics offers a solid foundation to it. Students should be encouraged to look at numbers from an interesting perspective.
The International Math Olympiad is an excellent way to inculcate critical thinking, reasoning and problem-solving ability among students. It encourages them to gain conceptual clarity in order to comprehend and solves tricky questions easily.
It is offered to students from Class I to X. It acts as an effective tool to keep students motivated.
It is conducted in two slots every year. It is open to students individually as well as schools. The exams are conducted in an online mode. Students who wish to participate in the International Math Olympiad can register themselves through this website and pay the prescribed fee.
Aspirants should work towards gaining conceptual clarity and start early preparation. We offer Practice Test Series to help the students understand the pattern of questions that they may encounter. It is recommended that students should continuously practice in order to crack the questions in the Annual Olympiads.
Students are expected to be equipped with various skills in the current generation rather than just focusing on achieving high grades. The industry prefers those candidates who can offer new inventions and act quickly. Hence, mathematics is considered to play a vital role in encouraging students to think logically and critically.
The Math Olympiad allows students to learn from their mistakes and assess their own performance. It ranks the students based on their scores. Such ranking allows students to see where they stand and encourages them to work hard to improve their performance. It is an excellent way to prepare them for future competitive exams.
The Math Olympiad exam inspires students to think beyond scoring good grades. It encourages students to practice questions regularly and develop a strong understanding of the concepts.
Students should focus beyond simply memorizing the formulae. The pattern of questions drives students to brainstorm and apply the concepts. Students are driven out of curiosity to crack these questions and improve their performances.
The Math Olympiad allows students to explore interests in the subject beyond what is taught in their schools. It provides them with a platform to prepare for future competitive exams. They can participate and compete with students all over the country and assess their performance. It motivates them to inculcate problem-solving skills and they are challenged to think analytically. It motivates them to work hard as these exams contain tougher and trickier questions.
The Math Olympiad conducted by the International Talent Olympiad incentivizes students with their amazing rewards for the winners. In order to help them to strive towards excellence, we reward the students based on their merit and ranking in these exams.
Unlike regular theory subjects, Mathematics is considered the most interesting subject as it induces them to apply their brains and think logically and analytically. It is an excellent exercise for the brain.  It is considered as the foundation of all sciences and hence, is considered to be the most important subject.  Whatever career a student wishes to pursue, mathematics will find itself deeply ingrained in it.
In addition to their regular syllabus at school, the International Math Olympiad offers a wide variety of application-based questions which pushes students to think deeper about the concepts and use analytical reasoning. The Practice Test series help the students in understanding the concepts chapter-wise in an effective manner.
The days when their performance on school exams determined a student's intellect are long gone. In today's world, students who wish to study at a foreign university must be able to demonstrate far more than just their grades. Math Olympiad serves as a stepping stone for those students by teaching them critical thought, rational reasoning, and analytical thinking skills.
Every human being's daily life is inextricably linked to mathematics. Mathematics has played a prominent role in shaping society in today's world due to the influence of technology. It is known to help people develop critical thinking, reasoning, and problem-solving skills.
Despite the access to computers and calculators, as well as AI technologies to make our lives simpler, basic mathematical principles play a significant role in our daily lives, and anyone who lacks these skills is at a significant disadvantage. With the never-ending advancements in science and technology, it is crucial that students utilize these exams to understand the subjects in order to pursue their future interests.
ALSO READ : Online Indian Talent Olympiad: Know The Registration Schedule