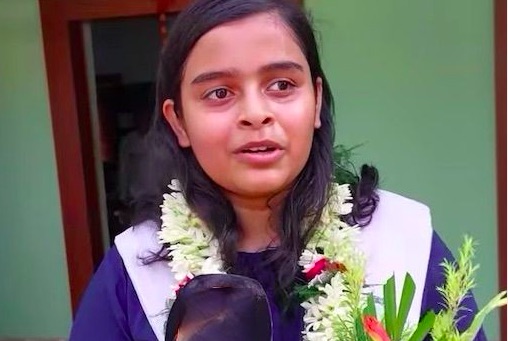 Valuable Advice From Jajpur Girl Who Secured 590 Out Of 600 In Odisha Matric Exam
Jajpur: Shreyashree Jena of Jajpur has reportedly topped with a score of 590/600 (98.33%) in Class X matriculation examination, the results of which were announced by the Board of Secondary Education (BSE), Odisha, on Thursday.
She is a student of Panchayat High School, Jajpur.
School headmaster Nirmal Kumar Jena described her as a sincere student with leadership qualities. She has won awards for he debating skills.
Shreyashree attributed her success to her parents, relatives and teachers. "I used to study for three to four hours a day and one and two hours extra during exams. I always revised lessons taught in school which helped," she said, adding that attending school regularly is a must to achieve success in exam.
She said that her aim is life is to become a doctor and serve people.
Her father said that he would like her to become a good human being.