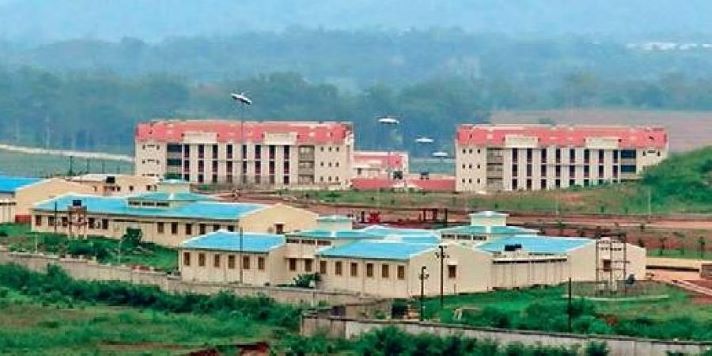 1 PG & 3 UG Programmes To Be Introduced At CUO From Current Academic Year
Koraput: The Central University of Odisha (CUO) will start three new under-graduate (UG) courses and one post-graduate (PG) programme from 2023-24 academic year.
The new courses include 4-year BSc in Agriculture Science, Dairy Science and Forest Management and two-year PG/MBA programme in Logistics and Supply Chain Management.
Vice-Chancellor of the university Prof Chakradhar Tripathi had a meeting with the Ministry of Education at New Delhi on new programmes for the young generations of not only Odisha but also India. Considering the academic scenario in the country, it has been decided to launch the new courses to cater to the interest of the young population including the tribal community.
Speaking on the new courses, the vice-chancellor said, "Agriculture, livestock, and forest products are the mainstay of the economy of Koraput district and more than 80% of its population directly depends on agriculture. Majority of farmers use traditional farming systems. This traditional knowledge is transmitted from generation to generation by families."
In 2012, the Food and Agriculture Organisation (FAO) of the United Nations accorded the status of Globally Important Agricultural Heritage System (GIAHS) to the traditional agricultural system being practiced in Koraput for promoting food security and conserving biodiversity.
"Keeping this in view, the CUO will start the BSc programme in Agriculture Science, Dairy Science and Forest Management from 2023-24 academic session", said Prof Tripathi.
He further said Koraput is a prominent producer of rice, millet, ginger, coffee, black pepper, vegetable, and jackfruit. Besides, strawberry, dragon fruit, apple, banana, and other rare fruit are also produced in the district.
"In spite of such huge production, there is no adequate management and supply chain system for marketing these products at the national and international level. The new programme of two-year PG/MBA in Logistics and Supply Chain Management will fulfill these demands," he added.
The university will issue admission notice for the new programmes shortly and the admission process will be completed by July 31. While the intake capacity in each discipline will be 44, the new faculty for the programmes will be recruited soon, he said.