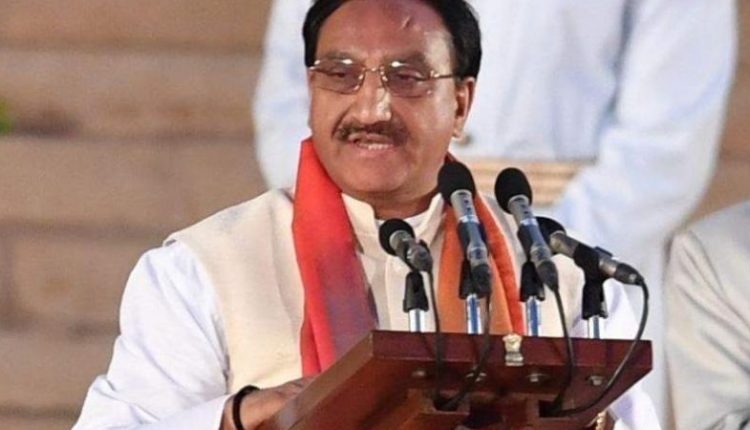 Work Towards 'Study In India' Brand: HRD Minister To Institutes Of Eminence
New Delhi: The Human Resource Development (HRD) Minister Ramesh Pokhriyal said that reputed educational institutions of India will work towards 'study in India' and make it an international brand.
The ministry has requested the heads of prominent IITs and educational experts to come together and act on the plan.
The step came after Times Higher Education (THE) in its Asia ranking said that Indian Institute of Technology (IITs) are sinking as regional competition is increasing. Top-ranked institute, the Indian Institute of Science (IISc) Bangalore too, had dropped seven places as compared to last year. However, eight Indian institutes made it in the top 100 of the ranking index.
The high-level meeting was held on Friday in the presence of HRD Minister, Ramesh Pokhriyal, Minister of State, Sanjay Dhotre, Minister of State, Secretary Higher Education, Amit Khare, Chandra Sekhar JS Institute of Eminence (IoE), bureau heads of MHRD and directors and vice-chancellors of various construction-related meetings.
During the meeting, the HRD Minister said, all organisations that came under the IoE tag have to submit a three-year action plan of their vision document. Also, the HRD Ministry will constitute a project management unit that will monitor the development works of the IOEs.
Ramesh Pokhriyal has ordered the Ministry to provide all pending approvals for equipment and construction-related matters.