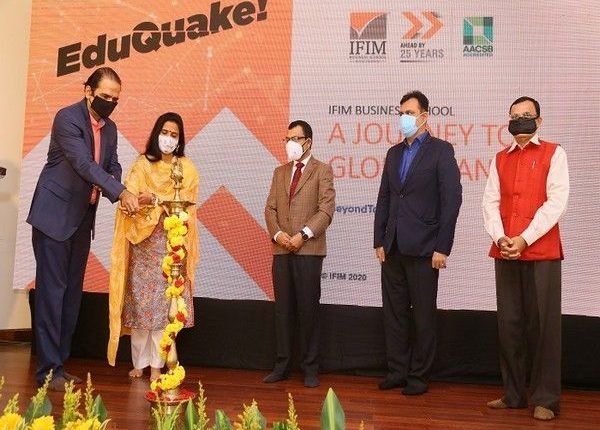 Bengaluru's IFIM B-School Rechristened As Jagdish Sheth School Of Management
Bengaluru: Most Business schools across the world are named after their founders, benefactors, politicians or even on religious lines, while few are named after academicians. Among those institutes, the most prominent is the Drucker School of Management in the US.
Bengaluru-based IFIM B-school, which has now been named the Jagdish Sheth School of Management, joined the coveted list soon after it was renamed.
Global thinker and Padma Bhushan awardee Prof Jagdish Sheth acceded to the request from present chairman Sanjay Padode to rename the school after him. According to Padode, this is one of the rare instances where an institution is being named to honour a globally renowned Indian academician and is not based on any endowment or grant, as per Financial Express.
"To sustain our rankings and to grow, we needed to rebrand ourselves," Padode said. "Yes there is a 25-year legacy, but attached to that could be thoughts belonging to the last century. A rebranding means there will be greater acceptance from corporates and other top B-schools," the chairman was quoted as saying by Financial Express.
It's not that IFIM didn't consider taking the route taken by Wharton and Kellogg (named after corporates). "We thought the same, but then it struck us why not find a global educator with Indian roots, and Prof Sheth fitted the bill; he's got great legacy in terms of academic achievements. We approached him and he agreed," added Padode.